Top-Tier US Based API Producer Installs Fourth Thermatool® Seam Annealer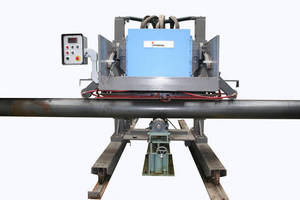 One of North America's top producers of Oil Country Tubular Goods (OCTG), has completed the installation of a fourth Thermatool® Seam Annealer at their manufacturing facility.



The leading manufacturer of OCTG products chose to purchase another Thermatool® Seam Annealer to increase their production rate of API (American Petroleum Institute) Line pipe. Increasing demand and shorter lead times meant the need for faster mill speeds. With the fourth Thermatool® Seam Annealer in place the manufacturer can increase mill tonnage of API grade pipe to meet the growing demands of the OCTG industry.



The manufacturer chose Thermatool's product because of their superior aftermarket support. Thermatool's 24/7 customer service and support is a phone call away on a global, yet local scale, while Parts are readily available to replace any commercial part or consumable at a moment's notice.  Thermatool is a company that understands the cost of downtime—we build our products to ensure uptime is maximized.

More from Communication Systems & Equipment