TOLSA Announces Viricidal Activity for ADINS® Protection Series of Additives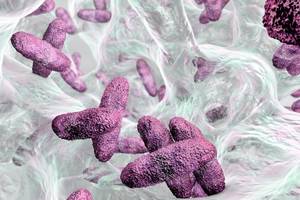 Biocidal Additives Also Demonstrate Bactericide, Fungicide, and Algicide Protection for Plastics, Paint & Coatings, Textiles, and Mortars
Madrid, Spain, October 16, 2020 – TOLSA, a global leader in the extraction, treatment and commercialization of mineral solutions, has announced that its biocidal additives, ADINS® Protection range, demonstrate viricidal activity.
The COVID-19 crisis has posed health challenges to society and precautionary activities such as hygiene and disinfection have gained unprecedented importance, influencing markets and enhancing new advantages related to ADINS® Protection Series additives.
TOLSA reports that ADINS® Protection S10 has shown to be highly active against all enveloped viruses including Coronavirus type, along with Norovirus, Rotavirus, and Adenovirus, according to the EN 14476 standard.
These tests conducted by an independent international external laboratory have confirmed that ADINS® Protection S10 reduces the viral load by up to 99.99% in both short and long periods. ADINS® Protection not only shows viricidal activity, but also bactericide, fungicide, and algicide activity.
TOLSA's biocidal silver-based products present, due to its stability, a high antimicrobial activity at lower dosages. In addition, these products allow an optimal dispersion into the matrix in which they are incorporated.
ADINS® Protection is a powder solution that can be used in different formulations for applications such as construction (i.e., joint mortars), plastics and rubbers, textiles, and paints and coatings.
About TOLSA
TOLSA has one of the most extensive and differentiated range of special clays worldwide, offering a broad range of additives and industrial products that provide high added value and improve the performance and efficiency of materials.
TOLSA also develops mineral applications that directly or indirectly improve the lives of people throughout the world. The company develops its own raw materials and controls the chain of production and logistics. TOLSA's significant investment in R&D and lab operations supports the development of diverse applications in a broad range of markets.
The company has more than 32 mining operations to produce the highest quality sepiolite, bentonite and atapulgite, which generate more than 150 million tons of raw materials. The acquisition of new deposits is a key priority in order to renew reserves as well as to offer each customer other types of raw materials to meet their needs.
TOLSA focuses on intelligent production that is modern, efficient, precise, flexible, punctual, safe, and respectful of the environment. Each process is subjected to stringent quality controls and the company is certified under ISO 9000 and ISO 14000. TOLSA has production capacity of more than 1.2 million tons, and its factories are located near mining operations, or in port areas near end users. For more information, contact adins@tolsa.com or visit http://adins.tolsa.com/solutions/biocide-products-for-materials-protection/.
Press Contact:
Joseph Grande
J. Grande communications Inc.
413.684.2463
joe@jgrandecommunications.com
More from Fluid & Gas Flow Equipment