Ticona and Rinspeed Introduce 'BamBoo' E-Mobile Concept at Exclusive Auto Press Event in Frankfurt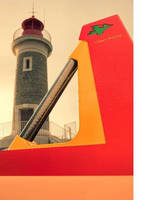 High-Performance Polymer Innovations

Florence, Ky., Sulzbach, Germany, Shanghai, PR China, Sept. 19, 2011 - Ticona Engineering Polymers and Swiss auto developer Rinspeed Inc. presented in Frankfurt the groundbreaking "BamBoo," an electric vehicle concept that employs Celstran® continuous fiber unidirectional thermoplastic composite tape (CFR-TP), MetaLX(TM) metal effect polymers and Hostaform® acetal copolymer (POM) to reduce weight and achieve the greatest possible design freedom.

The BamBoo, Rinspeed's first lifestyle vehicle that uses eco-friendly electric propulsion and sets new standards in car design and weight savings, was presented at the Motor Press Club in Frankfurt on Aug. 30 and attended by Rinspeed Founder and Chief Executive Officer Frank M. Rinderknecht. The concept was first introduced during the 81th International Motor Show last March in Geneva and links aesthetics, a sunny attitude towards life and clever material solutions and technical finesse. It perfectly displays the capabilities of Ticona, with 50-plus years of material innovation, and Rinspeed, with more than 30 years of building innovative concept cars.

Flexibility and Great Stability

Today, engineering polymers are driving innovations in the automotive industry, especially in the area of electric vehicles. In addition to design freedom and production benefits, engineering polymers provide a high strength to weight ratio and excellent toughness as well as environmentally-friendly processing and recyclability opportunities.

In the case of the BamBoo, the concept sports various engineering polymers from Ticona in design elements and structural components found throughout the vehicle:

o Celstran CFR-TP PP GF70 - a 20-millimeters-wide, 70 percent glass polypropylene continuous fiber tape is used for the underbody and wheel wells. Specifically, two layers of the fabric are pressed to create a 1-millimeter underbody wall thickness, while three layers are used in the wheel wells to achieve greater stiffness. Ticona worked with Oxeon of Sweden during the manufacturing of the tape, and Kringlan Composites of Switzerland manufactured the concept components.

o Celstran CFR-TP POM GF60 - a 60 percent glass Hostaform POM continuous fiber tape, also produced by Oxeon, is used to mold homogeneous and smooth interior applications such as the instrument panel covers and door sills.

o Celstran CFR-TP PPS CF60 - a 60 percent carbon fiber Fortron® polyphenylene sulfide (PPS) tape, wound without an inner core by Advanced Fibre Placement Technology (AFPT) of The Netherlands, is used for the tailgate and roll bar. The structural roll bar is constructed from the Celstran CFR-TP using a cross-winding process that ensures particularly high stiffness. A comparable roll bar constructed of aluminum or steel would have increased the weight of the BamBoo by 20 percent or 50 percent, respectively. The roll bar is integrated directly in the vehicle structure to connect the cockpit with the vehicle substructure adding stability to the BamBoo.

o Hostaform MetaLX POM - adds shine to metal inserts of the three-spoke steering wheel. In addition, a new impact modified version adds strength and joint line integrity to a roof pole. The MetaLX metal-effect polymer, an appearance-focused engineering thermoplastic from Ticona, can reduce costs and eliminate chemical pollutants associated with painting and, at the same time, achieve the aesthetics of a metallic look.

o Hostaform POM - in various parts of the concept car, including the interior blinds that feature painted visual highlight drawings by the New York artist James Rizzi.

As illustrated by the use of various engineering polymers from Ticona, the BamBoo by Rinspeed is not merely a question of design but of material - choices that can express the important styling cues, lifestyle and free-time values throughout innovative vehicles.

Links in Release by Order of Appearance:

o Ticona - www.ticona.com

o Rinspeed - www.rinspeed.com

o BamBoo - goo.gl/aj1ij (shortened URL)

o International Motor Show - goo.gl/5xcem (shortened URL)

o Celstran CFR-TP - goo.gl/hy6ey (shortened URL)

o Hostaform POM - www.ticona.com/products/hostaform

o Fortron PPS - goo.gl/Uq785 (shortened URL)

o MetaLX - goo.gl/XpxJx (shortened URL)

About Ticona and Celanese

Ticona, the engineering polymers business of Celanese Corporation, produces and markets a broad range of high performance products, and posted net sales of $1,109 million in fiscal 2010. Ticona employs more than 1,450 individuals at production, compounding and research facilities in the USA, Germany, Brazil and China. For more information, please visit www.ticona.com or www.ticona.cn (Chinese language).

Celanese Corporation is a global technology leader in the production of specialty materials and chemical products which are used in most major industries and consumer applications. Our products, essential to everyday living, are manufactured in North America, Europe and Asia. Known for operational excellence, sustainability and premier safety performance, Celanese delivers value to customers around the globe with best-in-class technologies. Based in Dallas, Texas, the company employs approximately 7,250 employees worldwide and had 2010 net sales of $5.9 billion, with approximately 72% generated outside of North America. For more information about Celanese Corporation and its global product offerings, visit www.celanese.com.


Related