THK Has a Hand in Space Exploration with Development of Robotic Hand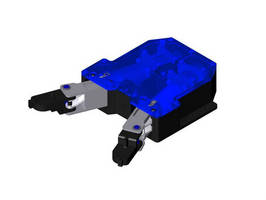 Schaumburg, IL - THK's advanced technology has recently been applied to the area of space exploration. For use in experimental missions in outer space, THK has developed a robotic hand with small ball-screw actuators. This robotic hand is designed to safely assist astronauts in their work, as well as to enable work without the presence of an astronaut.

This July, THK's robotic hand traveled onboard the cargo transporter KOUNOTOR13 (HTV3) to the International Space Station (ISS). The Japanese Experiment Module (KIBO) is the largest of its kind on the ISS. A recent mission at KIBO utilized an Astrobot called REXJ to study the viability of Astronauto Support Robots, or Astrobots. This mission was conducted using a standard payload unit attached to the exposed facility of the module. An extendable robot arm and tether systems moved cargo out of the pressurized and unpressurized logistics carrier and into the ISS. At the module, experiments were conducted to determine the extension, positioning and manipulation capability of the robot arm.

THK manufacturers the widest range of linear motion products including conventional LM guides, ball screws, mechanical actuators, ball splines and more. All THK products have been designed and manufactured to meet the strictest requirements. THK's experienced Global Engineering Team can provide customized linear motion solutions with our standard linear motion products as well as our mechatronics products for your most demanding applications.

To learn more, log on to www.thk.com or contact THK America, Inc., 200 E. Commerce Dr., Schaumburg, IL 60173, Phone: (847) 310-1111, Fax: (847) 310-1271, e-mail: [email protected].