Thermoplastic Elastomer overmolds onto acrylic surfaces.
Press Release Summary: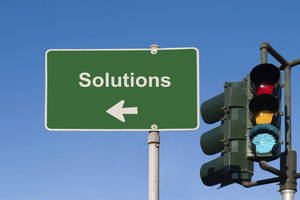 Offering rugged performance and durability, STK40 Series thermoplastic elastomer (TPE) overmolds onto acrylic resins such as Lustran, Plexiglas, Perspec, Acrylite, and Polycast. It seals against weather and moisture and features 40 Shore A softness. Available in black or natural, SEBS-based TPE can be supplied in 1,000 lb or less quantities for compounding or as ready-to-use pellets. It can be used on lights, street signs, and button gaskets for protective or decorate purposes.
---
Original Press Release:

Latest Grade of Elastocon TPE Overmolds Well Onto Acrylics



Street Lights, Lighting, Lenses, Button Gaskets Top List of Applications

ROCHESTER, MI - Elastocon TPE Technologies, Inc. announces that its latest grade of TPE and specifically their STK40 Series thermoplastic elastomer, has been found to overmold onto acrylics with excellent results. Industrial and consumer products utilizing or made entirely from Lustran, Plexiglas, Perspec, Acrylite and Polycast, are among the many acrylic resins that can benefit with added protective or decorative characteristics from this Elastocon TPE.

Elastocon STK40 TPEs now enable designers and processors of acrylic products to consider complementing existing products or creating new products that can have better functionality, more rugged performance and durability or improved appearance, or all of these characteristics or added benefits.

Specific overmold applications can include seals for increased weatherability or waterproofing, street lights, traffic lights, pedestrian signs, lenses, button gaskets, lighted street signs, linings or 'frames' for protection or decorative touches, or feet, pads or bumpers to add new usefulness. The STK40 grade offers excellent sealing properties, good surface finish, added protection and good feel with its relative softness (40 Shore A). It can be provided black or natural, in that this grade has excellent colorability. In addition, the STK40 Series offers many outstanding processing characteristics.

The SEBS-based TPE can be supplied in 1,000 lb. or less quantities for compounding or as ready-to-use pellets.

The company suggests applications might include aquariums, shower doors, windows, skylights, podiums, picture frames, bases, signs, displays, stands, lighting, lighting lenses, panels (up sides of escalators), food bins, jewelry and countertop displays, among others.

At the present time, Elastocon offers the 2800 Series and 8000 Series of TPEs, The SMR Series of TPOs, the STK Series for overmolding, and alloys, all of which can be injection molded, extruded, blow molded or compounded. Elastocon thermoplastic elastomers do not require drying and are offered for applications that require rubber-like properties, impact resistance, colorability, a good surface finish, easy processability, reduced material usage and numerous other features and benefits. All Elastocon grades are free from latex, and are RoHS and California Proposition 65 compliant, with many of the company offerings being FDA compliant, as well as UL and NSF approvable, and are suitable for medical applications. Elastocon can provide ISO reporting for manufacturing and shipping. All grades are reclaimable and recyclable.

For more information on the new Elastocon STK40 for acrylic overmolding applications contact: Marketing Department, Elastocon TPE Technologies, Inc., P.O. Box 463, Rochester, IL 62563. Tel: 1-888-644-8732. Fax: 217-498-8558. E-mail: sales@elastocontpe.com. Web: www.elastocontpe.com.

Related