Thermal Imaging System meets coal industry needs.
Press Release Summary: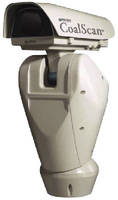 Using non-contact technology, Mikron CoalScan detects hot spots on coal conveyors, coal piles, and other sensitive areas. Mikron MCL160 thermal imaging camera observes thermal abnormalities in environments where temperature measurement is required of fast moving and highly volatile targets. Providing users with complete radiometric view of crucial coal processes, system includes thermal imagers, enclosures, and MikroSpec(TM) RT software. Multiple interface options are available.
---
Original Press Release:

LumaSense Technologies(TM) Announces the Release of Its Mikron CoalScan Thermal Imaging System



LumaSense Technologies, a leading provider of infrared thermography and non-contact temperature solutions with its Mikron Infrared products, today announced the release of its new CoalScan Thermal Imaging System.

Designed specifically for the coal industry, the Mikron CoalScan is a cost-effective and comprehensive non-contact thermal imaging system for detecting hot spots on coal conveyors, coal piles and other sensitive areas. The core of the CoalScan system is the fully radiometric Mikron MCL160 thermal imaging camera. This camera system has the ability to detect thermal abnormalities in environments where quick, accurate temperature measurement is required of fast moving and highly volatile targets. The CoalScan system allows the user to have a complete radiometric view of the crucial coal processes where pyrometers and other temperature measurement devices fall short.

The CoalScan system is a complete solution that includes thermal imagers, enclosures and MikroSpec(TM)RT software. MikroSpec RT software provides the user with complete configuration and control of the imaging system. With image transfer via Giga-E, the system is easily integrated into existing control schemes for remote monitoring through standard network protocols. In addition, multiple PLC interface options are available, such as OPC and ModBus.

"The CoalScan system will allow for users to quickly and confidently take advantage of thermal imaging as a 'real world' tool to protect their processes and personnel. With the flexibility the CoalScan system offers, users will no longer have to rely on single-point temperature or questionable measurements to monitor for hot spots," explains Brett Sargent, Global Vice President of Sales. "Users can safeguard against combustion, costly loss of product and personnel injury after a one-day installation. We also offer on-site support to help users quickly and reliably accomplish automated monitoring."

The CoalScan Thermal Imaging System is an excellent addition to LumaSense Technologies' well-established Mikron Infrared Process Imaging portfolio of products that include the MCS640 designed for the high temperature markets and the highly configurable M7500 used for industrial process control and monitoring.

About LumaSense Technologies
LumaSense Technologies is a global leader in providing temperature and gas sensing solutions to industrial, energy, medical and clean technology markets. We design and manufacture sensors for end-user and original equipment manufacturers (OEMs) applications. LumaSense has proven expertise in developing state of the art infrared and fiber optic temperature sensors, radiometric thermal imagers, and gas analyzers. A common theme in our sensors is the use of infrared (IR) light to provide robust, accurate sensors for demanding environments, applications and customers. With Worldwide offices located in Asia, Europe and the Americas, LumaSense Technologies is backed by Oak Investment Partners, a leading multi-stage venture capital firm with a 28-year history and Element Ventures, a leading venture capital investor in clean technology.

For more information:
LumaSense Technologies
Judi Seavers
ph: 408-235-3813
j.seavers@lumasenseinc.com

More from Agricultural & Farming Products