The world's Most Immortal Material Just Went 3D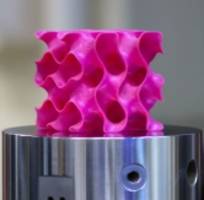 For years, graphene has been thought to be the strongest material on earth. But its thin, two-dimensional properties have always made it difficult to work with in useful 3D form - until now.
A team of MIT engineers recently discovered a way to develop graphene into a structure that's stronger than steel and lighter in weight. By compressing layers of the one-atom thick graphene and subjecting it to intense heat, they've created a new 3-dimensional version of graphene with superhuman strength and resilience. It's highly porous, giving it more surface area and thus higher strength at lower weight.
Just how light and fast is it? It's 10 times stronger than steel and five times lighter - making it one of the strongest lightweight materials known to man. The team has also developed a mathematical frame work that can accurately predict experimental results.
Don't think we aren't thinking about it. #GrapheneCastersAndWheels
Hamilton Caster
1637 Dixie Highway
Hamilton, OH 45011-4041
Phone: 513-863-3300
Url: http://www.hamiltoncaster.com/
More from Fluid & Gas Flow Equipment