The NEWPORT® iTH Series Instruments Monitor and Control Both Temperature and Relative Humidity.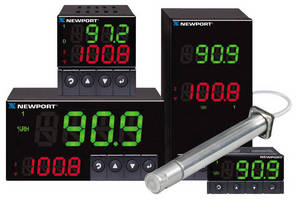 All meters and controllers in the series are high quality, highly accurate instruments featuring Newport's award-winning iSeries Embedded Ethernet technology, uncompromising accuracy, and Made in the U.S.A. quality, backed by an extended 5-year warranty.

The instruments are simple to configure and use, while providing tremendous versatility and a wealth of powerful features.

The NEWPORT iTH Series instruments are available either as monitors or controllers. The monitors are extremely accurate programmable digital panel meters displaying humidity, temperature, or dew point. The controllers also provide dual loop control for both humidity and temperature and are easily programmed for any control or alarming requirement from simple on-off to full autotune PID control.


More from Optics & Photonics