The National Preservation Conference - More than a Conference, a Leap Forward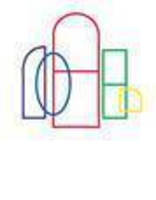 As the premier educational and networking event for those who are committed to saving places, the 2014 National Preservation Conference, PastForward, pushes new frontiers in programming, outreach and engagement with robust opportunities for onsite, online and virtual experiences.



Held in Savannah, Ga., Nov 11-14, PastForward features in-depth Learning Labs, on the ground exploration through Field Studies, Intensive Workshops and live demonstrations, films and exhibits in the Preservation Studio. In addition, TrustLive, live streamed, marquee presentations that explore preservation through new lenses including sustainability, Generation Y, aging, climate change and technology, will engage new audiences and attract a virtual audience from around the country, and the globe.



Allied Window, Inc. – Manufacturer of a unique line of interior and exterior custom invisible storm windows is proud to support The National Preservation Conference.



Our storm panels address energy loss, sound and UV reduction, aesthetics and sash protection in the residential, industrial and commercial markets.  Our capabilities in the historic area are unmatched in the industry. We can provide narrow line windows of any shape, size or color that seem to 'disappear' into the window opening.  Our custom designed windows can, when necessary, conform to National Historic standards. Whether you are a professional in the field or a homeowner, our abilities allow us to address your needs from conventional to extraordinary. We work with you to develop a system to address the needs of your special situation.



Dave Martin, President of Allied Window, Inc, Commercial Sales, and Melanie Smith, National Residential Sales Manager, will be available to answer your specific questions related to our invisible storms! 



For more information visit www.preservationnation.org/conference.



PastForward, is brought to you by the National Trust for Historic Preservation in collaboration with SCAD: The Savannah College of Art and Design and in partnership with the Historic Savannah Foundation.





Related