Texolon® PTFE Wear Strips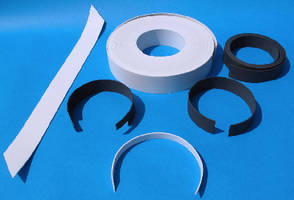 Texolon® brand PTFE wear strips, manufactured by Plastomer Technologies, create a dynamic bearing surface using only high performance Texolon® PTFE materials. These strips eliminate metal to metal contact reducing friction and preventing rod, seal and piston damage. Other benefits include prolonging cylinder life, increasing seal life, and lowering operating temperatures.

Found in rotating, reciprocating and oscillating environments, PTFE wear strips are built for a wide variety of hydraulic and pneumatic applications. They are used in mobile equipment, material handling equipment, industrial cylinders and linear bearing applications such as machine tool guide ways. Texolon® strip bearings are available in standard and custom sizes and fillers to fit the user's exact needs. Most common fillers include bronze and carbon graphite. Standard widths are 1/2", 3/4", 1", 1 1/4", 1 1/2", 1 3/4", and 2". Standard thicknesses are .062" and .125." Special widths and thickness are available upon request. Texolon® PTFE wear strips are provided in straight cut, angle cut, step cut or rolls. For more information call sales at (713) 983-4201 or email info@plastomertech.com.

More from Computer Hardware & Peripherals