Test Automation Software streamlines processes, reduces errors.
Press Release Summary: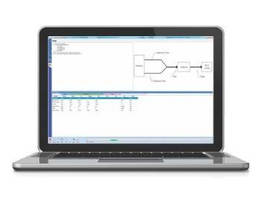 Minimizing risk while promoting compliance, Ansur v3.0 standardizes work and reduces test time to increase productivity and reduce errors in medical device QA testing. Customizable user, author, and administrator authorization levels enhance traceability and manageability, and users can create FDA 21 CFR Part 11-compliant signature to sign templates and results. Customizable DUT fields let users specify number of fields, groups of fields, and field names when creating/modifying Ansur templates.
---
Original Press Release:

Fluke Biomedical Releases Its Biggest Test Automation Software Update Ever



EVERETT, Wash. -- Fluke Biomedical, the global leader in medical device quality assurance solutions, released Ansur 3.0 today, the largest update to its test automation software platform to date. Ansur 3.0 provides new login features, customization options and reporting choices to customers than ever before.



"We are excited to offer our customers powerful features with this update," Shirin Khanna, Senior Marketing Manager for Fluke Biomedical, explains. "We recognize test workflows and requirements differ across organizations. This update brings enhanced data security, traceability and productivity improvements to our customers."



"We're proud to be one of the most diverse and customizable test automation solutions available on the market today," Khanna added.



--  New features and benefits of the Ansur 3.0 release include:

--  Customizable authorization levels: organizations can set user, author and administrator credential levels to enhance traceability and manage access

--  Compliance enhancements: users can create their own signature to sign templates and results. This new feature is compliant with the FDA requirement, 21 CFR Part 11.

--  Customizable device under test fields: users can specify the number of fields, groups of fields and field names when creating and modifying Ansur templates



Designed to minimize risk and maximize regulatory compliance, Ansur Test Automation Software standardizes work and reduces test time to increase productivity and reduce human error in medical device quality assurance testing.



Test results are captured electronically and stored digitally in version-controlled records in CMMS or alternative databases of choice. Data can be managed based on user authorization levels. Digital data can then be used for trend analysis to predict service needs, minimize equipment downtime, and provide justification for unique PM schedules to meet the requirements of worldwide regulatory groups such as the Joint Commission, IEC and others.



The 3.0 update is available at www.flukebiomedical.com/Ansur3.



For More Information

Carissa Pietzsch

Marketing Communications

(425) 446-5517

Carissa.pietzsch@flukebiomedical.com

More from Electrical Equipment & Systems