Telematics Platform implements document link and fault alert features.
Press Release Summary: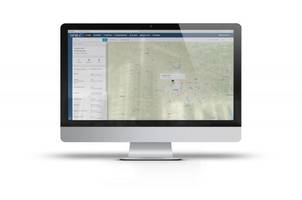 The ONE i3 telematics platform from ZTR Control Systems aims to improve customer experience by adding document link and fault alert features to its product. The document links component enables field technicians to receive procedures and troubleshooting guides right from their mobile devices, allowing them to work quickly. Fault alerts expand the alert data points, including notification of equipment faults.
---
Original Press Release:
ZTR Control Systems Enhances User Experience
ZTR Adds Industrial IoT Features to ONE i3
MINNEAPOLIS and LONDON, Ontario (PRWEB) February 09, 2018
ZTR Control Systems, a global leader in intelligent industrial equipment management solutions, is proud to announce new features to its ONE i3® telematics platform.
ZTR is committed to constantly improving the customer experience with its Industrial IoT platform, ONE i3 and with that in mind, the company has implemented two new features: Document Links and Fault Alerts.
Document Links in the ONE i3 platform gives field technicians the procedures and troubleshooting guides they need right on their mobile device, without the overhead of a document management system. Simply insert a document link into ONE i3 at the appropriate place and the technician can open the latest document while on the road. If you make changes to the master, the technician will automatically open the new version the next time they pull it up. "This is a huge paperwork and time saver for those that have a tight IT budget, yet want to streamline their operations", said Len Auer - ZTR Product Marketing Manager. "Putting procedures and troubleshooting guides, written by experienced players, at the technician's fingertips really brings them up to speed quickly and improves results."
ZTR released Fault Alerts in the ONE i3 platform, greatly expanding the data points for which you can receive alert notifications. "Adding equipment faults to the list of possible alert notifications gives ONE i3 users even deeper insight into what's happening with their equipment. It'll keep you ahead of any problems and you'll work smarter." said Len Auer – ZR Product Marketing Manager.
ZTR is more than telematics, we're your Industrial IoT partner.
Join us at the American Rental Association's Rental Show in New Orleans, Louisiana, February 19-21, 2018. We'll be at Booth #5813. Email us at info@ztr.com to set up a meeting.
About ZTR Control Systems
ZTR Control Systems is a proven telematics company and leader in intelligent industrial equipment management solutions. ZTR provides innovative industrial telematics solutions to numerous industries, allowing companies to remotely monitor and manage both mobile and fixed assets. ZTR was a pioneer in the development of Industrial Internet of Things (IoT) technologies and works with over 50 industrial Original Equipment Manufacturers (OEMs) and many of the top rental houses in North America.
Related