Hydraulic / Pneumatic / Radial Shaft Seals
Technetics Features High Performance Sealing Solutions at International Paris Air Show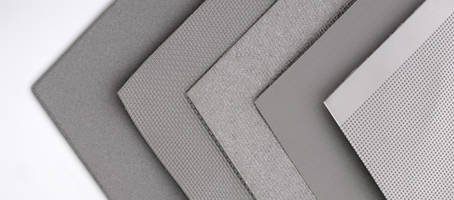 DELAND, FL (May 16, 2017) – Technetics Group, manufacturer of innovative sealing and component solutions for critical aerospace applications, will showcase its high performance products at Booth C249 in Hall 5, during the International Paris Air Show, June 19-25, at the Exhibition Center of Le Bourget.
In addition to highlighting its hydrodynamic seals and abradable seals, Technetics will highlight solutions in acoustic media, brush seals, elastomer seals, metal seals and burst discs.
Technetics' hydrodynamic seals increase the life and performance of propulsion engines, APU's, gearboxes, generators, pumps and other critical systems and components, especially at high altitudes. Technetics' revolutionary advanced spiral groove design, in-house manufacturing and testing process have advanced the performance of hydrodynamic seals beyond industry expectations and standards.
FELTMETAL™ abradable seal material provides superior clearance control in blade tip and labyrinth seal applications up to 1400˚F [760˚C]. In aerospace and industrial turbine applications, Technetics FELTMETAL™ abradable seals are used as blade outer seals, blade inner seals and labyrinth seals. FELTMETAL™ abradable seals have been adopted by major gas turbine manufacturers for flow path efficiency improvements with their material able to be manufactured to virtually any size or thickness in order to be rolled, formed or machined to its final configuration.
ABOUT TECHNETICS GROUP
Technetics, a part of EnPro Industries (NYSE: NPO), provides innovative solutions for the world's most critical and demanding applications, from nuclear reactor pressure vessels to jet engines. Technetics is a globally trusted source for engineered components, seals, assemblies and subsystems that are custom-designed for high performance and extreme applications in the semiconductor, aerospace, power generation, oil and gas, life sciences and other industries. For more information, please visit www.technetics.com.
ABOUT ENPRO INDUSTRIES, INC.
EnPro Industries, Inc. is a leader in sealing products, metal polymer and filament wound bearings, components and service for reciprocating compressors, diesel and dual-fuel engines and other engineered products for use in critical applications by industries worldwide. For more information about EnPro, visit the company's website at www.enproindustries.com.
More from Thermal & Heating Equipment