T-DAR® Tailgating Prevention System Implemented at Maltese Data Center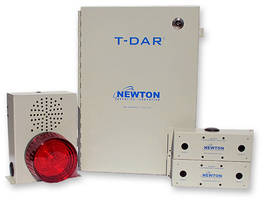 After recognizing critical weakness in their existing security access control system, a large data center in Malta recently decided on implementing a true solution: The T-DAR® Mantrap & Door Shield System
Research
As one of the largest data centers in the beautiful country of Malta, our client needed months to research and test options before ultimately determining that there is no more reliable a solution for the prevention of tailgating and piggybacking than T-DAR®. All other options were thoroughly considered and eventually rejected; break beams, video/thermal analytics and pressure mats were all quickly proven to be insufficient. In the end there was not a more reliable solution.
Implementation
At the two main entrances of the building, the T-DAR® Mantrap Shield System was seamlessly integrated with the existing card reader access control system, ensuring that absolutely no unauthorized personnel could gain access through the interlocking doors of the vestibule. T-DAR® Door Shield Systems were then installed inside the facility where specialized credentials are required, allowing security personnel to be instantly notified of any unauthorized access into the most sensitive areas of the facility.
Innovation
In addition to manufacturing patented Stereo Machine Vision technology, Newton Security has developed advanced software that accurately permits the entry of only one authorized person at a time. This process takes place while ignoring carts, luggage and parcels, all while creating minimal impact on normal procedure. Our patented technology has revolutionized tailgating & piggybacking prevention and is successfully utilized by industries across the world.
More from Computer Hardware & Peripherals