Synthetic Grinding Fluid offers low foam and mist.
Press Release Summary: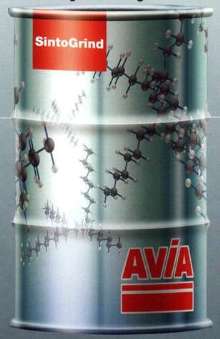 SintoGrind TTS is formulated from synthetically produced poly-alpha-olefin based fluid, which provides unlimited life span if properly filtered. Lubricity lends to extended wheel life and minimal heat build-up in workpiece as well as production quality of surface finishes and elimination of surface cracks. Product has no hazardous elements and exhibits stable viscosity at different temperatures.
---
Original Press Release:

New Sintogrind TTS Synthetic Grinding Fluid for Production of Precision Cutting Tools


HIRSCHMANN ENGINEERING, USA, INC., Buffalo Grove, Illinois announces the addition of a new high speed grinding fluid, SintoGrind TTS. Imported from Europe the 100% pure synthetic fluid is available in 55-gallon (208 liter) drums and 264-gallon (1000 liter) totes, F.O.B., Buffalo Grove, IL or warehouses throughout the U.S.

Developed for the grinding industry, SintoGrind TTS is formulated from a synthetically produced poly-alpha-olefin (PAO) based fluid, the purest form of a liquid, due to its molecular structure. PAOs are produced synthetically by combining a mixture of gases with a catalyst under heat and pressure to form this liquid. The molecular structure allows an unlimited life span, provided that fluid is properly filtered.

SintoGrind TTS has a lubricity factor five times higher than mineral based fluids and ten times higher than water emulsions. Lubricity is a key factor in grinding; high lubricity is the key to longer wheel life and minimal heat build-up in the workpiece, producing good surface finishes while eliminating surface cracks.

Other features of SintoGrind TTS include:

o Evaporation rate 60% less than mineral based products

o High quality, eliminates fluid drags

o Low foam, low mist

o No hazardous elements

o Stable viscosity at different temperatures

o Fast cycle times

o No carbide leaching

These features give the user many benefits including: longer wheel life, higher quality workpieces, and an unlimited product life span. Because the fluid does not break down due to the high heat and pressure associated with the grinding process, there is no need for periodic fluid changes.

SintoGrind TTS was developed in Europe for use with all edge type, DF, paper, and cyclonic filtration systems, and is approved for use with Transor filtration systems. It is recommended by Walter Grinders both in Europe and the US and is the fluid used exclusively in their showrooms for test cuts. Other companies that recommend SintoGrind TTS include ITM, Rollomatic and Schutte TGM.

Additional information about SintoGrind TTS is available directly from HIRSCHMANN or on their web site. For this information contact:
HIRSCHMANN ENGINEERING, USA, INC.
1558 Barclay Blvd., Buffalo Grove, IL 60089
Phone: 847-419-9890.
Fax: 847-419-9895.
E-mail: info@hirschmannusa.com
Web site: www.hirschmannusa.com

More from Electronic Components & Devices