Swamp Juice Extreme Repellents protect against biting insects.
Press Release Summary: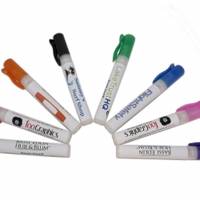 Using soybean oil as base ingredient which acts as humectant, Swamp Juice Extreme Insect Repellent offers longer lasting effect on skin. Used for family and pets, Swamp Juice Extreme is formulated to repel mosquitoes, biting midges, no-see-ums, ticks and biting flies. Product is DEET free and includes 5% concentration of Geraniol.
---
Original Press Release:
TMarketing Products Releases a New and Improved Version of its 100% All-Natural DEET-Free Insect Repellent
TMarketing Products Continues to Innovate With Its Advanced Blending Technology and 15% Powerful Active Ingredients
In response to Zika and other potentially dangerous viruses carried by mosquitoes, TMarketing Products has created two new and improved versions of its already popular all-natural, effective insect repellent "Swamp Juice." Swamp Juice is 100% DEET-free and it is safe for the whole family as well as pets. It not only repels mosquitoes, but it is specifically formulated to repel biting insects; including biting midges, no-see-ums, ticks, and biting flies.
The new and improved insect repellent is called "Swamp Juice Extreme" and it boasts maximum protection while including more ingredients and a higher percentage of active ingredients than its previous "Swamp Juice" counterpart. "The great outdoors is where our clients want to be, but there are more than just mosquitoes to keep away. The key to a great experience is a total package insect repellent that does not contain DEET and that is why we formulated "Swamp Juice and Swamp Juice Extreme" says Kim Canavan, CEO of TMarketing Products.
Swamp Juice Extreme is an all-natural alternative to DEET, a product that has come under scrutiny as of late. DEET is a solvent and consumers have reported that it melts or causes damage to plastic, rubber and paint, which has prompted concerns about its safety, especially for children and pregnant women.
Unfortunately, even DEET-free, all-natural insect repellents, though safer, are not always effective at repelling insects. According to Ms. Canavan, "What the average consumer has to do to navigate the world of all-natural insect repellents is read the back label. Anything under 15% of the active ingredient just doesn't work well and cannot be compared to DEET."
Entomologists at the University of Florida have performed extensive research and testing on Geraniol, an active ingredient in Swamp Juice Extreme. Geraniol is a blend of all natural essential oils created by the University of Florida and has been tested to be more effective (fewer bites) at a 5% concentration than DEET at a 10% concentration for mosquitoes.
According to Canavan, "Because there is no real regulation in this market, it's buyer beware. Researching and understanding active ingredients is the key. For example, our Swamp Juice uses the active ingredient, Geraniol, which has testing from around the world showing it is statistically comparable to DEET. And it's non-toxic. We add other essential oils to boost the effectiveness and we use a soybean oil base for a longer lasting effect on the skin. We love hearing back from our clients when they try it out for themselves. The non-believers BELIEVE!"
The new and improved Swamp Juice Extreme also capitalizes on the use of soybean oil as the base ingredient, instead of water. This improvement gives the new formula maximum lasting effects. Water evaporates quickly but the soybean oil acts a "humectant," which retains and preserves the moisture, extending the life and effectiveness of the product on the skin.
TMarketing Products is a forerunner in the industry for bringing safe and effective products to the market. They are proud to be a part of the forward movement to forge new directions, merging consumer safety and high quality.
When asked about the direction and mission of its company with its improved Swamp Juice Extreme product, Canavan said, "One thing people do well is create movements that change the course and direction of society. And the non-toxic and information-based common sense movement is here. We are excited and happy to be a part of this movement, provide as much information as we can, follow our guts through the sea of change and create a new direction for our clients."
Swamp Juice Extreme will be available for private label on 3/1/2017.
Contact:
Kim Canavan CEO
TMarketing Products
6205 Johns Rd. Suite 10,
Tampa FL. 33634
Phone: 813.837.9800
Fax 813.217.9818
customerservice@tmarketingproducts.com
More from Non-Industrial Products