Sustainable LED Industrial Lighting Solutions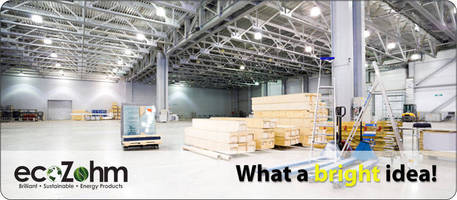 Conveyor Handling Company has partnered with EcoZohm's MaxGreen Technologies, to bring you the most energy efficient industrial LED lighting solution on the market. High output, low energy consumption, LED lighting will dramatically reduce your electrical bill, maintenance costs, and HVAC cooling load. This technology is quickly replacing older lighting solutions such as metal halide, fluorescent, and HID.

Sample Warehouse Lighting Upgrade

Currently Using Metal Halide Lighting

Qty (65) 400 Watt Metal Halides

Fixture Consumes 458 Watts Each = 29,770 Watts

At $0.11 kWh x 4,680 Hours/Year (2 Shifts) = $15,325/year

Bulbs Rated Life Expectancy is 10,000 hours

MaxGreen Technologies LED Lighting

Qty (65) 120 Watt LED High Bays

Fixtures Consume 123 Watts Each = 7,995 Watts

At $0.11 kWh x 4,680 Hours/Year (2 Shifts) = $4,115/year

Min Rated Life Expectancy is 50,000 hours (10.7 years)

Project Savings

Electrical Energy Savings is $11,210 per year x 10.7 years = $119,950

Metal Halide Maintenance (Bulb/Ballast Replacement) = $28,515

Total Savings = $148,465 over 10.7 years

Reduction of Carbon Footprint = 2,504,125 pounds of CO2

Let our GREEN TEAM give you a free lighting energy analysis. You'll be amazed at the amount of money you can save, while reducing your company's carbon footprint.

Call Conveyor Handling Company at 888-379-9700

Visit www.ecozohm.com for more information on LED lighting.

Related