Sustainable Carpet Cleaning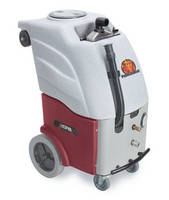 The Cascade 20 system from CFR (continuous flow recycling) uses recycling technology to remove contaminants and soils from carpets while making your job easier and faster.



Consuming significantly less water than traditional machines, the Cascade 20 is an effective, full-service carpet extractor. Plus, for those hard-to-reach areas, you can't beat its roller wands; they are some of the best in the industry. With the Cascade 20, carpets are deep cleaned—in a much more sustainable way.



For more information, visit us at www.cfrcorp.com or call toll-free: 800-533-2557.







More from Communication Systems & Equipment