Global Positioning Systems (GPS)
Survey System is available with seismic stakeout program.
Press Release Summary: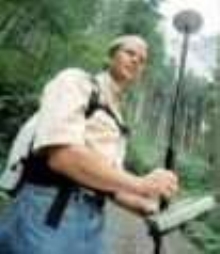 System 1200 GPS is offered with seismic stakeout application software package that ensures field crews do not intrude on exclusion zones when placing seismic charges and sensors. After user enters predefined data set of exclusion zones into System 1200, system will provide audible warning whenever crews attempt to place stake in prohibited area, thereby avoiding damage to nearby water wells, pipelines, or buildings.
---
Original Press Release:

Leica Geosystems Introduces Seismic Stakeout Program for System 1200 GPS


Leica Geosystems has announced the introduction of a new seismic stakeout application software package for the System 1200 GPS.

The seismic stakeout program was developed in response to a need for ensuring that field crews do not intrude on exclusion zones when placing seismic charges and sensors.

It is critically important in the seismic industry to make sure underground explosive charges or sonic vibrations do not damage any nearby structures, such as water wells, pipelines or buildings. The new seismic stakeout application allows users to enter a predefined data set of exclusion zones into the System 1200, which will sound an audible warning whenever the field crews attempt to place a stake in a prohibited area.

The seismic stakeout application was specifically written for the seismic industry by Leica Geosystems' Software Development Centre in Montreal, to support the large number of seismic companies using the System 1200 in western Canada.

About Leica Geosystems

With close to 200 years of pioneering solutions to measure the world, Leica Geosystems products and services are trusted by professionals worldwide to help them capture, analyze, and present spatial information. Leica Geosystems is best known for its broad array of products that capture accurately, model quickly, analyze easily, and visualize and present spatial information in 3D. Those who use Leica products every day trust them for their dependability, the value they deliver, and the superior customer support. Based in Switzerland, Leica Geosystems is a global company with tens of thousands of customers supported by more than 2,400 employees in 23 countries and hundreds of partners located in more than 120 countries around the world. Leica Geosystems is a publicly listed company, registered with the Swiss Stock Exchange (SWX).

For sales inquiries contact Leica online at www.leica-geosystems.com or your local Leica dealer.

Leica Geosystems Inc.
4855 Peachtree Industrial Blvd., Suite 235
Norcross, GA 30092

More from Materials