Summertime Toy Ready to Hit the Waves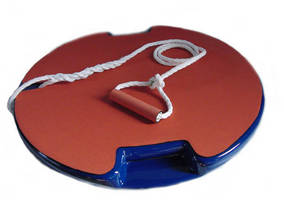 Swash Board is a circular disk with handles on each side and a rope handle that children can use to play in the ocean. Sigma created the first working prototype.



O'Shaughnessy came up with the idea after he watched his kids sit on their boogie boards along the sand and wait for waves to ride up along the shore. "Once the waves came up along the shore the kids would be moved around by the water. We thought it would be better if the device they were sitting on was round then they could spin, move around faster and farther. Also, having small children, we liked the idea of the kids being able to play on a watercraft close to the shore and not too far out in the ocean. So once we returned home from the shore we decided to go for it and have a prototype made," he said.



The design can float holding a person weighing 60 lbs or less. Sigma created the disc using density foam, layered with fiberglass to create a hard finish. Orange neoprene was put on the topside to create a soft pad to sit on and to create a colorful look.



Contact us today and find out how Sigma Design Company can make your product a reality.





More from Electrical Equipment & Systems