Streamline Your Smart Connected Device Assembly Process with UV-Curable Materials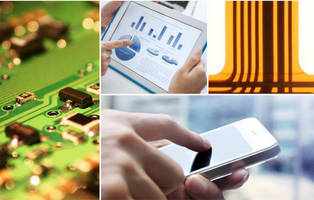 From conformal coatings to encapsulants to edgebond materials and display lamination, Dymax Corporation provides innovative, solvent-free, UV light-curing technology solutions for smart connected device assembly. The company offers many cost-reducing solutions that turn problems like shadowed areas, cure confirmation, and production throughput into non-issues.  The newly released selector guide, Materials for Smart Connected Device Assembly, provides product recommendations by application area, from the printed circuit board level to camera modules, micro speakers, and other components.  Technical data such as material viscosity, shore hardness, and modulus of elasticity are included, as well as information on dispensing and light-curing equipment.



For additional information, visit www.dymax.com or contact Dymax Application Engineering at info@dymax.com or 860-482-1010.  Dymax Corporation develops innovative oligomer, adhesive, coating, dispensing, and light-curing systems for applications in a wide range of markets.  Major markets include aerospace, appliance, automotive, electronics, industrial, medical device, and metal finishing.