Strapping Tool and Banding Tool Repair Service Provided by Pac Strapping Products, Inc.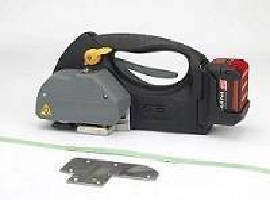 Pac Strapping, located in Exton, Pa, provides repairs for strapping tools and banding tools.

• We stock most major parts for quick turnaround time

• An estimate is provided prior to repair - tools are only repaired with your approval

• All tools are thoroughly tested after being repaired

• Tool repair history - we track all tools by customer and serial number

• 30 day warranty provided on all work



PAC repairs most major strapping tool brands including:

• Transpak

• Fromm

• Orgapack

• Acme / RAPZ

• Signode

• YBICO

• Titan

• Columbia / Maillis

• Teknika

• MIP

• Polychem

• and more..



All tools are disassembled and cleaned prior to repair. We then examine your tool and provide you with a repair estimate. Upon your approval, we will begin repairing your tool. If it is discovered during the repair that your tool needs additional parts you will be contacted with a revised estimate. If you find your new or original estimate unacceptable your tool will be disassembled, any installed parts will be removed, and the tool will be returned to you disassembled. We will reassemble tools for a labor fee dependent on the complexity of the repair.



A bench charge applies to all tools that we inspect. If you decide to have your tool repaired the bench charge is built into the labor cost for the repair. We charge a flat labor fee for most repairs.

Call 610-363-8805 with any questions and ask for the Service Department.



For more information visit www.strapsolutions.com.