Miscellaneous Storage Equipment
Storage Solutions as Individual as Your Business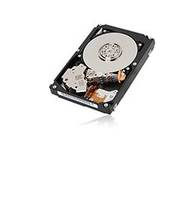 Enterprise HDDs
Toshiba provides several classes of enterprise HDDs to support both mission and business critical Enterprise applications that demand high capacity and reliable performance in 24x7 operating environments.
Large capacities
Up to 15K RPM rotational performance
Available in 2.5 and 3.5- Inch form factors
Available in SAS and SATA Interfaces
24/7 Mission Critical Workload Performance
Up to 2M hours MTTF
Enterprise SSDs
Made for high-performance server and storage systems that require a very high level of performance and reliability. Toshiba Enterprise SAS, SATA or PCIe SSDs offer high reliability, data protection incorporating power-loss-protection or encryption technology to support enterprise environments and applications. Light weight and low power consumption make Enterprise environments more energy efficient.
Up to 4TB capacity
Up to 25 DWPD
SAS, SATA and PCIe Models
Reliable performance in 24x7 operating environments
Power-Loss-Protection
End-to-End Data Protection
5 years warranty
Toshiba Electronics Europe GmbH
Tel.: +49 (0) 211 5296 - 0
Fax: +49 (0) 211 5296 - 470
E-Mail: spdinfo@tee.toshiba.de
Web: www.toshiba.semicon-storage.com
More from Materials