Stoner Graphix Message Center featuring Electro-Matic Products Hyperion Full Color LED Sign recognized by 2013 USSC Annual Design Awards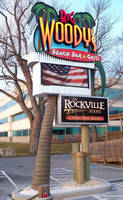 Big Woody's Beach Bar and Grill, in Pennsylvania is home to an award winning Electronic Message Center. Stoner Graphix sign outside the restaurant features a display that received 1st place recognition in the 2013 United States Sign Council (USSC) Annual Design Contest. This message center features a 20mm Hyperion LED Display from Electro-Matic Products.



"Electro-Matic was honored when our Michigan Made 20mm Hyperion Full Color display was awarded with the Stoner Graphix signage at Big Woody's, first place in the Electronic Message Center category. We appreciate the recognition from the 2013 USSC Annual Design Awards and the beautiful craftsmanship of Stoner Graphix."



James Baker

Commercial Sales Manager

Electro-Matic Products, Visual Products Group

See the 2013 Award winning displays here:

http://www.signweb.com/content/2013-ussc-design-contestwinners#.UsbLFvRDt9U

http://www.nxtbook.com/nxtbooks/STMG/sott_201312/#/74



Electro-Matic Products has been a leader in developing LED Displays and Lighting for over 20 years. Our LED programmabale displays are available in a wide range of options from single color indoor electronic message centers to vibrant full color large LED Displays. With so many LED sign options as well as financing plans available, we can make sure you are fit with the best display for your application. Build your LED display online today at : http://www.empvisualsolutions.com/Sign-Builder or call today to talk to an LED Display specialist at 866-998-0990.

More from Cleaning Products & Equipment