Star SU to exhibit at SHOT Week Supplier Showcase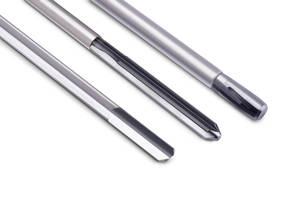 HOFFMAN ESTATES, IL., November 6, 2019 — Star SU LLC will be exhibiting at the 2020 SHOT Week Supplier Showcase in Las Vegas, January 20-21, 2020. Entering its fourth year, the SHOT Week Supplier Showcase was developed in conjunction with the SHOT SHOW as a dedicated event for suppliers to present their products to shooting, hunting and outdoor manufacturers.
Star SU / Star Cutter Company (Booth 51535) will present our firearm industry products, including:
Gundrills (including high performance / high feed), pull reamers, and rifle buttons for the barrel making process
Solid carbide gundrills and deep hole twist drills for firing pin bore and form
SRT Reamers to machine the upper tight tolerance bore
Small diameter step drills and drill / chamfer tools for many applications
PCD tooling for aluminum applications
About Star SU, LLC
Star SU is the go-to-market cooperative partnership of Star Cutter Company of Farmington Hills, MI, and SU America, Inc., the US sales and manufacturing unit to SAMP, S.p.A. The companies together represent one of the world's largest gear machine, tool and gear tool manufacturing producers.
Star SU, LLC offers a wide variety of machine tools, precision cutting tools and services including:
gear hobbing machines
gear and worm milling machines
gear shaping machines
chamfering and deburring machines
gear and worm grinding machines
gear shaving machines
tool and cutter grinding machines
gear hobs and milling cutters
chamfer hobs
gear shaper cutters and shaving tools
scudding® and power skiving tools
chamfer and deburring tools
gundrills
rifle buttons and push/pull reamers
form tools and reamers
pcd tooling
cryogenic cutting tools
tool coatings
and tool life cycle management services