Standard CPU/MPU Interface TFT LCDs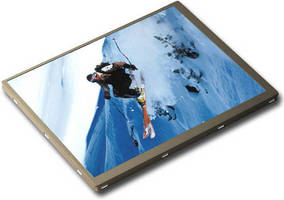 Microtips Technology offers a wide range of fully featured standard TFT modules with CPU/MPU bus interface mode. These CPU 6800 and 8080 mode interfaces offer a standard interface solution to simplify your design for any application. With TFT LCD modules available in various popular sizes and resolutions, such as 3.5" 320x240 QVGA, 5.7" QVGA, 5.7" 640x480 VGA, and 7.0" 800x480 WVGA. Other LCD features include full color TFT, LED backlights, high contrast, wide temperature range, wide viewing angles, fast response times, and slim designs. All also available with an optional resistive touch panel, and many with projective capacitive touch.

For more info, please visit http://www.microtipsusa.com/.


More from Software