Stainless Steel Float Ball Introduces Oblong Sizes 7" X 12" Float with 3/4" NPT Threads
Press Release Summary: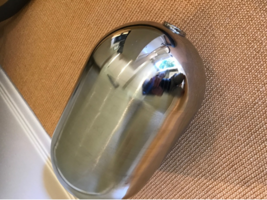 Manufactured for separators that requires narrower floats which don't have clearance for round shapes
Used in Oil & Gas applications where liquid levels are measured
---
Original Press Release:
stainlesssteelfloatballs.com Announces Oblong Floats for Oil & Gas Applications
Chicago, February 2019
The Stainless Steel Float Ball Company ("SSFB"  is a supplier of a wide range of float balls sizes between 1-1/2" and 14".  SSFB is now offering a number of oblong sizes including the common 7" x 12" float with 3/4" NPT threads.  These oblong stainless steel floats are widely used in Oil & Gas applications where liquid levels are measured. 
"Fracking requires more fluid handling which requires more measurement", says Richard Cohen, Business Development Manager at SSFB.  "Certain equipment such as separators require narrower floats as they don't have the clearance for round shapes.   Our oblong floats are manufactured to meet this requirement".
Customers continue to enjoy the advantage of our "no leadtime" availability, competitive prices and creative ways to save on freight costs. Cohen adds, "We have thousands of floats and float balls in stock".
To learn more call 312 300 4849, email richard@castingtechnologies.com or visit our website at www.stainlesssteelfloatballs.com.