Stabilizer helps meet challenges of XPS applications.
Press Release Summary: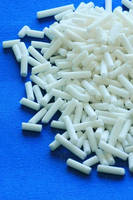 Helping masterbatch suppliers and XPS producers meet challenges of changing from HBCD to pFR, SONGXTEND® 1301 protects polymeric flame retardants (pFR) in XPS applications. This stabilizer, which supports broad processing window, specifically maintains molecular weight and color of XPS containing pFR.
---
Original Press Release:

SONGWON Launches New Stabilizer Solution for XPS at the AMI Masterbatch Conference



Ulsan, Korea – SONGWON will be launching its new SONGXTEND® 1301 stabilizer for XPS containing new polymeric flame retardants at the upcoming AMI Masterbatch conference in Cologne, Germany on June 9 -11, 2015.



SONGXTEND 1301 stabilizer is specially designed to protect new polymeric flame retardants (pFR) in XPS applications. As the 2nd generation stabilizer for this market, it maintains better molecular weight and color of XPS containing pFR. In addition, the SONGXTEND 1301 stabilizer offers a broader processing window compared to the current state-of-the-art stabilizers on the market.



"With SONGXTEND 1301, we are very pleased to provide the XPS market with an alternative and upgraded stabilizer," says Thomas Schmutz, Director Global Technical Service at Songwon. "The product demonstrates Songwon's drive to support masterbatch suppliers and XPS producers meet the challenges of the upcoming change from HBCD to pFR. We consider SONGXTEND 1301 to be the best stabilizer for XPS containing pFR."



For further information or advice on your specific application or formulation, please contact Thomas Schmutz at thomas.schmutz@songwon.com.



About Songwon Industrial Group

Songwon Industrial Group is the 2nd largest manufacturer of polymer stabilizers in the world with an almost 50 year history of breakthrough solutions. A leader in the development and production of additives and specialty chemicals, Songwon provides added-value products and innovative solutions to the plastics industry.



The company's extensive product portfolio includes polymer stabilizers, alkylphenols and alkylcresols, PVC stabilizers, plasticizers, tin intermediates, polyurethanes, SAP and flocculants.



With headquarters in Ulsan, Korea, the Songwon Industrial Group comprises 17 companies including 2 joint ventures and 1 representative office, located in 9 different countries on 3 continents. The company has 7 manufacturing facilities, 3 of which are located in Korea, Germany, China, USA, India as well as a manufacturing JV plant in China. Songwon also has a worldwide network sales and customer service offices, logistics hubs and stocking distributors.



For further information, please contact:

Songwon Industrial Group

Doris Peters

Director Marketing and Communications 

Walzmühlestrasse 48

CH-8500 Frauenfeld

Switzerland

Tel: +41 52 635 0000 

E-mail: marketing@songwon.com

More from Cleaning Products & Equipment