Splicing Tape Provides Excellent Bond To Silicone Coated Substrates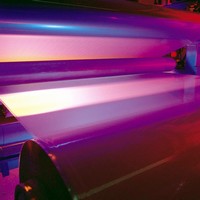 Windsor, Connecticut - July 18, 2008.... Scapa North America offers Scapa 571, a highly conformable, heat-resistant tape designed to splice silicone coated substrates. This product is also used for high temperature masking, chemical masking and general purpose bonding.

Scapa 571 offers a silicone adhesive with high initial tack and shear resistance to ensure an excellent bond on a range of substrates including those that are silicone coated. The silicone adhesive on this single coated tape is soft and conformable and bonds well to irregular surfaces. Chemical-resistant Scapa 571 also withstands continuous operating temperatures as high as 350 degrees F, and for the short-term can endure 400 degrees F.

Scapa 571 consists of a 1 mil polyester carrier and 1.5 mils of a custom-formulated silicone adhesive. This product is pink in color to allow for easy splice identification.

For additional information, contact Scapa Applications Support at (800) 653-5316, or access the Scapa website at www.scapana.com. Scapa North America develops innovative specialty adhesive films, tapes and compounds for a range of markets. Major markets include aerospace, athletics, automotive, cable, construction, electronics, hockey, industrial assembly, medical, pipeline and printing and graphics.


More from Fluid & Gas Flow Equipment