Spirax Sarco Introduces a Range of Desuperheating Solutions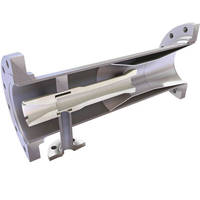 Blythewood, SC – Spirax Sarco, the leader in products and services for steam system solutions is pleased to announce the release of the extensive range of desuperheaters that offer an effective solution for steam conditioning and enhanced thermal energy transfer.  Spirax Sarco desuperheaters provide the answer when precise control and reduction of superheated steam temperature is required. The available options enable a wide range of solutions for industries including, combined heat and power, oil and petrochemical, chemical, food and beverage, and pharmaceutical.



Some features and benefits include:

• Desuperheater range provides turndown from 3:1 to 50:1

• Carbon steel, stainless steel or chrome moly shell material options - Suitable for temperatures up to 1094°F

• Spray type, venturi, variable area, and steam atomizing desuperheaters custom made and designed to meet the exact process conditions

• Increase process efficiency – waste and residual heat can be recovered and recycled



About Spirax Sarco, Inc.

For engineers around the world Spirax Sarco is synonymous with excellence in steam system management. We offer the industry's most extensive range of products and services, coupled with expertise based on over a century of practical application across a variety of industries. In short we create the solutions that set the benchmark for steam-using organizations worldwide, working alongside them to improve productivity, save energy and reduce waste.



Our commitment to customers is supported by over 1,100 dedicated engineers, a direct sales force in 55 countries worldwide, through which we serve customers in around 100 countries and complemented by substantial investment in state-of-the-art locally based manufacturing. Our aim is to help customers build sustainable and profitable business, using our country and industry insight to tailor solutions precisely to their needs. Further information can be found at www.spiraxsarco.com/global/us.



More from Sensors, Monitors & Transducers