Soraa's LED Snap System Receives Product Innovation Award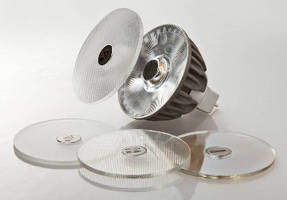 Fremont, Calif. — Soraa, the world leader in GaN on GaN™ LED technology, announced today that it received a Product Innovation Award (PIA) from Architectural Products Magazine for its SORAA SNAP System™. Coupling its high output SORAA LED MR16 10° lamp with a breakthrough prismatic lens and an innovative array of magnetic filter and lens attachments, the system allows users to customize light directly on lamps, rather than on fixtures, opening up a new and exciting world of design possibilities for lighting.



"The SORAA SNAP System provides a significant advancement in LED lamps. No longer will you be in a situation where the lamp can't solve the design challenge. Soraa has developed a platform that provides on-the-fly flexibility. By adding a simple accessory, you can now adjust beam spreads, color temperature, and CCT. This is a game changer, for both new construction and retrofit work," said Dave McCarroll, Kaplan Gehring McCarroll Architectural Lighting, Inc.



Accessories are an important tool in lighting designers' palettes as they allow them to configure and fine-tune lighting scenes with dedicated light distributions and colors. They also give designers the flexibility to optimize a design on site, customizing beam spreads or color temperatures to fit different special conditions within an installation. But until now, this was a tedious and costly process that involved heavy glass or metal accessories that could withstand the heat from halogen lamps and required expensive fixtures built for such purpose.



"The Swiss Army Knife of high performance lighting, the SORAA SNAP System's self-centering magnetic lamp and accessory interconnect system gives users everything they need in one product to easily and affordably light virtually any space," said Jeffery Parker, CEO of Soraa.



With the SORAA SNAP System, the company has radically transformed the user experience and economics of accessorizing lighting designs. Due to its bright, single LED light source made possible by Soraa's GaN on GaN™ LED technology, and breakthrough prismatic optic, the Soraa lamp can accept a magnet in the center of the lens without any major effect on light output. This in turn enables a simple attachment mechanism that can accept a wide range of accessories. Also, the relatively low operating temperature of the Soraa lamp, compared to a halogen lamp, allows the use of new accessory materials such as advanced polymer films. Examples of accessories include: beam spreads of 25°, 36°, 60°; hex-louvers and snoots to reduce glare; grates to create linear light patterns; and filters for color temperature shifting and color tint effects. Soraa will also deliver a series of never-before-possible beam distributions such as the "Flat Top", which delivers a perfectly square or rectangular beam with even illumination. 



For more information on the SORAA SNAP System, visit: www.soraa.com. For more information on the Architectural Products PIAs, visit: http://www.arch-products.com/pia/.



About Soraa

Pioneering lamps using LEDs built from pure gallium nitride substrates (GaN on GaN™), Soraa has made ordinary lighting extraordinarily brilliant and efficient. Soraa's full spectrum GaN on GaN™ LED lamps have superior color rendering and beam characteristics compared to lamps using LEDs created from non-native substrates. Founded in 2008, Soraa is located in Fremont California, where it manufactures its GaN on GaN™ LEDs in the company's state-of-the-art facility. For additional information, please visit www.soraa.com and follow the company on Twitter and Facebook.

More from Optics & Photonics