Solar Bus Shelter Lighting for Eastern Michigan University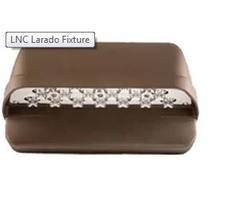 SEPCO worked in conjunction with Eastern Michigan University to illuminate their bus shelters around the campus using solar lighting systems. This custom solar lighting system was installed to provide additional safety and security to students using the transit system around the campus.
Special considerations to the sizing and installation requirements were used for this project. Since Michigan has reduced solar insolation and has harsh winters with lots of snow, having a flat mounted panel would keep the solar from performing as required. A flat installation method would also reduce the available solar insolation causing the solar to triple in size.
Instead, SEPCO designed a bracket with the help of Eastern Michigan University that would allow the solar to face south, no matter the installation location, and sit at a 45 degree angle, optimum installation angle for northern locations. This angle helps keep the solar free from snow collection while also allowing the solar panel to catch sun energy during the winter months when the sun is so low in the horizon. This kept the solar power requirements lower than other mounting options.
Inside the shelter contains an LED LNC fixture mounted to the front of the battery assembly. The battery assembly is sized to provide plenty of backup to deal with the harsh winter months and to ensure the systems operate correctly year round. The battery box and mounting is powder coated black to match the color of the shelters and features a lock on the box.
SEPCO provides many different options for transit projects and looks at many different aspects of the project to provide a system that will perform reliably for the installation location.
Contact This Company Download Spec Sheet
More from Architectural & Civil Engineering Products