Data and Database Management Software
Software turns USB drive into PC protection tool.
Press Release Summary: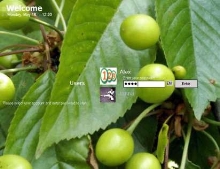 Rohos Welcome v1.20 replaces Windows Login by accepting USB drive as hardware logon key. Drive contains login and password information that is entered automatically. If program can't find identification file, access to PC data will be denied. When USB drive is pulled out, PC will shut down, and log user off or hibernate, depending on settings. USB drive can be configured to access multiple PCs or PC can be set up to accept different USB drives for different users.
---
Original Press Release:
Teslain Releases Rohos Welcome 1.20

How to turn a USB drive into the most dependable and convenient PC protection tool.

Rohos Welcome 1.20 is a simple software solution that entirely replaces Windows Login by letting people use their USB drives as a hardware logon key. While Windows Login feature is probably the most common way restrict access to PC, it's notoriously unsafe. In fact, there are hundreds of programs called password revealers and remote password stealers that allow hackers hijack login and password from any computer, except those that use hardware keys, like Rohos Welcome 1.20.

This is how Rohos Welcome 1.20 works. Rather then entering one's logon name and password upon startup, a person simply inserts USB drive. The drive contains login and password information that is entered automatically. If the program can't find identification file (i.e. another USB drive was used), no access to protected PC data will be granted.

Likewise, when USB drive is pulled out, PC will shut down, log user off or hibernate, depending on the settings. The program can be easily configured to be less restrictive by automatically inserting login and password when USB is plugged in, but not requiring USB, in case it's forgotten. One USB drive can be configured to have access to multiple PCs or one PC can be set up to accept different USB drives for different users.

In addition to that, Rohos Welcome 1.20 offers other advantages over Windows Login. For instance, program users can upload digital photograph to be displayed at the logon window. The program notifies users when USB is inserted or removed. Plus, since constant use of USB as a hardware key may lead people to forget their passwords, there is an option to display password hint to prevent that.

Full Windows Login vs. Rohos Welcome 1.20 side by side feature comparison table is available at www.rohos.com/welcome-screen/features.htm#table

For a limited time, Rohos Welcome 1.20 is available at www.rohos.com/welcome-screen/ for free download. The program can be used at no charge for 40 days. The cost of registering Rohos Welcome 1.20 is 25 US Dollars for a personal license.

Teslain is a niche software company, specializing in common sense PC security solutions created with average unsophisticated Joe and Jane users in mind. Besides Rohos Welcome 1.20 the company has released and actively markets Rohos Desktop Security - a brainlessly simple tool that offers robust encryption for e-mails and files.

If you would like to get a comment, request a reviewer copy, have a businesses proposal, want to become an authorized reseller or have any other inquiry, please contact Alexander Velikanov at a.velikanov@rohos.com

System Requirements:

Windows XP / 2000 / 2003

Product Page: www.rohos.com/welcome-screen/

Download : www.rohos.com/welcome-screen/rohos_welcome.exe

Buy: www.rohos.com/welcome-screen/buy_on-line.htm
More from Computer Hardware & Peripherals