Software aids secure log on to Windows PCs.
Press Release Summary: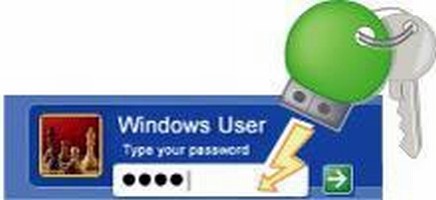 Rohos Welcome v1.9 allows users to securely access local and remote desktops using USB key that contains login and password information. Acting as security token to lock computer when left unattended, each USB flash disk drive can be configured to have access to multiple workstations over network.
---
Original Press Release:

Teslain Has Released Rohos Welcome 1.9



Teslain has released Rohos Welcome 1.9, Password replacement solution which allows you to securely log on to Windows PCs without the need to memorize passwords. Rohos program works will all leading Windows access services including both local and remote login.

This is how Rohos Welcome 1.9 works. Rather then entering one's logon name and password upon startup, a person simply inserts USB drive. The drive contains login and password information that is entered automatically.

The program turns an ordinary USB flash disk into a security token which is used to lock the computer whenever it is left unattended. One USB drive can be configured to have access to multiple workstations over a network.

New features in Rohos Welcome 1.8 include:
o Access remote desktop with a USB key.
www.rohos.com/remote-desk-login.htm
o USB Key Management Utility.
www.rohos.com/network.htm
o Fast-User-Switching support for WindowsXP.
o Now it works with Novell Netware login.

A business license costs USD $35.00. A personal license costs USD $25.00. Free trial is available for www.rohos.com/welcome-screen/

Teslain is a niche software company, specializing in common sense PC security solutions created with average unsophisticated Joe and Jane users in mind. Besides Rohos Welcome 1.9 the company has released and actively markets Rohos Desktop Security - a brainlessly simple tool that offers robust disk encryption.

If you would like to get a comment, request a reviewer copy, have a businesses proposal, want to become an authorized reseller or have any other inquiry, please contact Alexander Velikanov at a.velikanov@rohos.com

System Requirements:
Windows XP / 2000 / 2003

Company: www.rohos.com

Product Page: www.rohos.com/welcome-screen/

Download : www.rohos.com/welcome-screen/rohos_welcome.exe

Screenshot: www.rohos.com/de/img/auto-usb-login.gif

Related