SmartMetric Reports EMV Chip Cards in Circulation Worldwide Exceed 6 Billion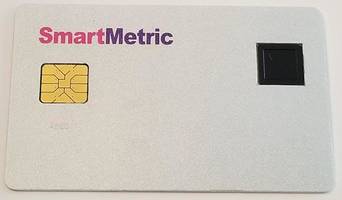 NEW YORK, Dec. 08, 2017 - SmartMetric, Inc. (OTCQB:SMME) – SmartMetric, the developer of the biometric credit card and Cyber/Access/Identity multi-function security card, reports that as of the latest industry official figures more than 6 Billion Chip Cards with the EMV Chip have been issued by Banks and Credit Card companies around the World.
SmartMetric payment chips on its biometric credit card are EMVco approved chips as well as the underlying chip software is EMVco approved. EMV chips are smartcard chips that have been specially designed for the banking credit card industry allowing for a standardized chip architecture that facilitates global interoperability on global credit card payment networks. EMVco is a standards and licensing body originally founded by Eurocard, MasterCard and Visa. All other major payments networks are now members of EMVco.
Separate licensing and approval is done with each of the payments networks allowing banks and card issuers who are connected with one or more respective card payment electronic networks to have their cards operate seamlessly across the world at retail cards reading machines and ATM's.
"We as a company are excited with the adoption of EMV chips in credit cards globally as our biometric fingerprint in-card technology is built around the EMV chip," said SmartMetric's President and CEO Chaya Hendrick, today. "The SmartMetric biometric reader scans, matches and turns on the EMV card in less than 0.25 seconds. This is all done with an incredibly thin mother board with equally incredibly thin electronic components allowing a fully functional fingerprint scanner to sit inside a standard thickness credit card."
SmartMetric is finalizing key distributors in strategic locations around the world as it moves forward in its sales and marketing of its biometric credit card product to Banks and credit card issuers globally.
The company, SmartMetric Inc. presented its biometric credit card solution at the recent Money 20/20 Conference in Las Vegas, Nevada where leading banking and payments card executives from around the world gathered to see and hear about the latest innovations in payments and banking technology.
SmartMetric's current production capacity is limited to 1 million cards a month. However both its component supply chain, electronics assembly and card production facilities are able to meet a major increase to meet the expected demand from Banks and credit card issuers it is now in biometric card adoption talks with.
ABOUT THE SMARTMETRIC BIOMETRIC CARD: Keeping your biometric identity safe is at the center of the design of the SmartMetric biometric card. At no time does a card holder's fingerprint leave the card. A person's fingerprint is stored inside the card and matching of the person's fingerprint is done on the card itself. This was a central design requirement of the SmartMetric biometric card solution that necessitated SmartMetric to create a self-powered inside the card, fully functional fingerprint scanner. Also, so that the card could be used at ATMs and POS (Point Of Sale) card readers the SmartMetric development team created an on card miniature power management system that recharges the card as it is being used in card readers.
More from Computer Hardware & Peripherals