SmartClass™ Fiber MPOLx Tester uses ribbon fiber with MPO connectivity.
Press Release Summary: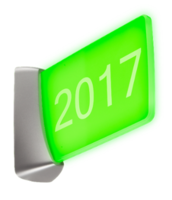 Capable of performing MPO Tier 1 test and certification requirements, SmartClass™ Fiber MPOLx Optical Loss Tester delivers test results in less than 6 seconds for all 12 fibers. Embedded with technology that provides visibility and control via light source and power meter, unit provides automated pass/fail analysis for MPO end connections.
---
Original Press Release:
Viavi Introduces MPO Tester Tailored for Contractors Supporting Enterprise and Data Center Cabling
SmartClass™ Fiber MPOLx Is Industry's First Tier 1 (Basic) Certification Solution Compliant with Commercial Building Standards
Viavi Solutions (NASDAQ: VIAV) today announced availability of the SmartClass™ Fiber MPOLx optical loss test set, the first true Tier 1 (basic) certification test solution for cabling systems that utilize ribbon fiber with multi-fiber push on (MPO) connectivity.
Ribbon fiber with MPO connectivity has been used for many years as a network trunking technology. As enterprises and data centers migrate to 40G and 100G, MPO connectivity is being extended out to the end equipment to simplify deployment. However, network operators and cabling vendors are requiring Tier 1 (basic) certification of MPO connectivity from end to end to ensure optical network performance and validate installation warranties. In fact, many are requiring proof of certification, specified as "Tier 1" in North America, and as "Basic" internationally as a condition of payment.
The MPOLx from Viavi Solutions is the industry's first dedicated optical loss test set that can perform all MPO Tier 1 (basic) test and certification requirements, including the need to test for length, optical loss, polarity and inspect fiber end-face condition. With the ability to meet all Tier 1 (basic) requirements in a single solution, the MPOLx helps technicians ensure a fast and reliable workflow, delivering comprehensive test results in less than 6 seconds for all 12 fibers.
The test solution features an innovative technology that provides users with full visibility and control from both the light source and power meter. In addition, MPOLx simplifies fiber inspection with automated pass/fail analysis for both ends of the MPO connection. By combining the award-winning design of the SmartClass Fiber family with Viavi's years of experience in MPO testing, the MPOLx is tailored for field technicians of any skill level to perform certification testing and troubleshooting efficiently.
"As MPO adoption expands beyond service providers into enterprises, Viavi has once again leveraged our experience in one segment to bring tailored solutions to another," said Kevin Oliver, Vice President and General Manager, Converged Instruments and Virtual Test, Viavi Solutions. "The MPOLx follows the Viavi tradition of technology excellence paired with ease of use to maximize workforce efficiency."
About Viavi Solutions
Viavi (NASDAQ: VIAV) is a global provider of network test, monitoring and assurance solutions to communications service providers, enterprises and their ecosystems, supported by a worldwide channel community including Viavi Velocity Solution Partners. We deliver end-to-end visibility across physical, virtual and hybrid networks, enabling customers to optimize connectivity, quality of experience and profitability. Viavi is also a leader in high performance thin film optical coatings, providing light management solutions to anti-counterfeiting, consumer electronics, automotive, defense and instrumentation markets. Learn more about Viavi at www.viavisolutions.com.
More from Electrical Equipment & Systems