Single-Ferrule Instrumentation Tube Fittings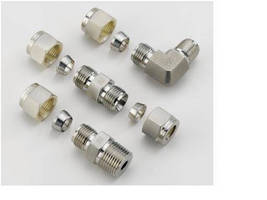 Brennan Industries now offers single-ferrule tube fittings in brass and stainless steel alloys.

No backward ferrules

One ferrule means one direction. If the ferrule has been installed backward, it is obvious right away.

No missing ferrules

If the ferrule has not been installed, it is easy to see that it is missing. With single-ferrule fittings there is less chance for an incorrect assembly.

No changing the entire facility

Some facilities have been built using only single-ferrule fittings. In such cases, Brennan now gives you the option to continue using the single-ferrule design if that is what you want or require. That means you don't have to change all of the fittings throughout the facility to double-ferrule designs.

Better vibration performance

In some instances where there is a higher degree of vibration or pulsation, single-ferrule designs are preferred over double-ferrule fittings. Some users feel that the single-ferrule design performs better in such applications.


More from Adhesives & Sealants