Silicone Gasket Materials come in tubes that aid application.
Press Release Summary: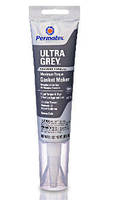 Ultra Grey® Rigid High-Torque, Ultra Black® Maximum Oil Resistance, Ultra Copper® Maximum Temperature, and Ultra Blue® Multipurpose RTV Silicone Gasket Maker products come in tubes that facilitate even and consistent application while also helping to extend product shelf life. Designed to hang directly from peg, tubes also eliminate need for blister card and thereby minimize space requirements within planogram. Screw-on cap also allows upright storage on shelf.
---
Original Press Release:

Permatex® Introduces New, Easy-To-Use Tubes for Ultra Series RTV Gasket Makers



- Advanced tube technology makes application easier; extends product shelf life.



Hartford, CT – Permatex, a leading innovator in chemical technology for automotive maintenance and repair, has just introduced new, easy-to-use tubes for its Ultra Series RTV Gasket Maker line. The new package provides the same industry-proven Ultra Series formulations, but makes it easier to apply the product evenly and consistently.



Reduced display footprint

The new tubes also offer valuable benefits to retailers. Designed to hang directly from a peg, they eliminate the need for a blister card and use significantly less space in the planogram. In addition, the tubes feature a screw-on cap that allows upright storage on a shelf. And with the elimination of a blister card, there's less waste to accumulate in landfills.



According to Andrew Charleston, Senior Product Manager at Permatex, "Our new tube technology takes our Ultra Series RTV line to the next level. The tubes are made with a multilayer plastic film that makes the tube very flexible and durable, so it resists cracking and separation. The new packaging also provides a better barrier against moisture than traditional foil tubes and helps preserve the RTV silicone longer. The technician gets maximum performance from the product and the retailer gets better shelf life. Because the tubes do not crinkle, the interior stays smooth. This prevents product from being trapped inside and makes it easier to get every last drop out of the tube. The screw-on cap fits securely over the nozzle and keeps unused product from curing prematurely. The new packages contain the same performance proven Ultra Series formulas and deliver the same amount of product as our original Ultra Series tubes. This advanced tube technology has been very successful in the pharmaceutical and health care industries, and now we are bringing it to the automotive market."



Charleston also noted, "Innovation in formula and form has been a key Permatex attribute for over a century, and the new Ultra Series tubes add to our tradition of giving our customers solutions of the highest value."



The Permatex Ultra Series line includes:

• Permatex Ultra Grey® Rigid High-Torque RTV Silicone Gasket Maker, Part No. 82140, for rigid torque and high vibration applications

• Permatex Ultra Black® Maximum Oil Resistance RTV Silicone Gasket Maker, Part No 82150, for heavy duty oil applications and maximum gap coverage

• Permatex Ultra Copper® Maximum Temperature RTV Silicone Gasket Maker, Part No 82160, for high temperature and performance applications

• Permatex Ultra Blue® Multipurpose RTV Silicone Gasket Maker, Part No 82170, for applications on older vehicles



Permatex is a leading manufacturer, distributor, and marketer of premium chemical products to the automotive maintenance and repair markets. Since 1909, Permatex has been an acknowledged leader in the development of innovative new products and services for the automotive aftermarket.



Permatex markets a wide range of products under well-known ITW brand names such as Permatex®, Fast Orange®, Spray Nine®, the Right Stuff®, Gel Twist®, PermaPoxy®, Ultra Bond® and Dr. Bond®, Ultra Cherry®, and Grez-Off®.



Permatex currently operates in the United States, Canada, Mexico, and the U.K. and exports products to more than 85 countries around the world. North American operations include Permatex's headquarters in Hartford, CT, a state-of-the-art manufacturing, distribution, and technical center located in Solon, OH.



Permatex is a division of ITW (Illinois Tool Works Inc.), a US based, NYSE listed corporation, founded in 1912. ITW is a Fortune 200 diversified manufacturing company.



For more information, contact:

Tony Barolin

Barolin & Spencer

865-424-7600

tbarolin@barolin-spencer.com

More from Software