Siemens to Upgrade Turbines at Ringhals Nuclear Power Plant in Sweden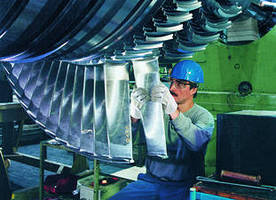 Siemens Energy has received an order to upgrade the six low-pressure turbines in Unit 1 of Ringhals nuclear power plant in Sweden. Customer is the Swedish utility Ringhals AB, a subsidiary of Vattenfall. The refits are scheduled for September 2011 and February 2012. The order volume is EUR83 million.

Ringhals nuclear power plant is located in Varobacka, Sweden, approximately 60 kilometers south of Gothenburg and comprises four units - one boiling water reactor and three pressurized water reactors. At 3560 MW it is the nuclear power plant with the highest combined installed capacity in Sweden and meets 20 percent of the country's power demand. The Siemens scope of services for the BWR Unit 1 will encompass the supply and installation of six low-pressure turbines including extraction lines.

"By installing the new turbines we'll be bringing Ringhals 1 in line with the latest state of the art and thus extending its service life and enhancing plant reliability and availability while at the same time improving the competitiveness of our customer. With this order we're strengthening our position as the leading services provider in the Swedish power plant market," said Matthew Chinn, Managing Director Energy Sector UK, Sector Lead North & West Europe.

More from Software