ShoreBest Helps Clean and Restore National Treasures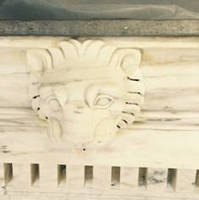 Shore Corporation's ShoreBest line of building and concrete/masonry cleaning and restoration products has played a significant role this year in the cleaning and restoration of three major landmarks in Washington, DC: the U. S. Capitol, the U. S. Supreme Court Building and the Grant Memorial in Union Square. The work at the U. S. Capitol involved restoration of the North Extension. Most of the specialized work performed on these landmarks was done using ShoreBest's Copper Stain Removal System to remove the copper staining from the masonry surfaces. Other specialty ShoreBest products were used to clean sculptured masonry features.



Shore Corporation was founded in Pittsburgh 35 years ago, and its products have been used in many local restoration projects including the Union Trust Building and the St. Nicholas Greek Orthodox Cathedral.



About ShoreBest



ShoreBest offers a complete line of products for cleaning, restoring and protecting all types of concrete and masonry surfaces. The company is dedicated to keeping its products current with the latest technologies as well as being environmentally responsible. In addition to its specialty products, ShoreBest offers assistance with product selection and field support. For more information about ShoreBest, please call [800 860-4978.

More from Communication Systems & Equipment