Series FCA Filler Cylinder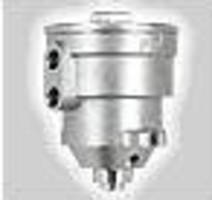 PHD's Plastic Packaging Group announces the new Series FCA Filler Cylinder to its product line. The Series FCA Cylinder is a direct replacement for Krones® Filler Valves 45 40150, 45 40152, 45 40156, and the 45 40155. The robust piston design of the FCA is a reliable, field-tested solution providing longer life and consistent fill levels over extended periods of service. The FCA cylinders offer reduced maintenance costs and are lube-free, eliminating the potential for lubricant migration.

Advantages: Direct replacement, robust round design provides significantly longer life, while reducing maintenance and downtime. Made of passivated stainless steel, units use clean and hygienic geometry for easy washdown in the food and beverage industry. Compatible with CIP chemicals and soaps.

More from Materials