Sensor Switch nLiGHT® Network Lighting Control System Awarded 2011 Top Product Recognition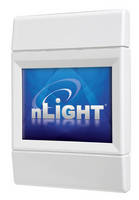 Award recognizes nLiGHT system as the top product in the lighting controls category.

ATLANTA - Acuity Brands, Inc., (NYSE: AYI; "Company"), a market leader in innovative energy efficient lighting and control solutions, is pleased to announce that its nLiGHT® Network Lighting Control System from Sensor Switch® recently received a 2011 Top Products Award for lighting controls from Building Operating Management, the most preferred publication among building owners and facilities executives.

The Top Products Awards from Building Operation Management recognize the best products from manufacturers and suppliers from the past year as determined by building and facility executives who participated in a national survey. Top Products were selected based on the criteria of innovation and usefulness to facility managers. Winners were selected from a field of more than 500 possible products.

"It is a real honor to be selected for this award," said Ben Hahn, Acuity Brands Lighting Vice President and Value Stream Leader for Sensor Switch. "What makes this award even more credible is that professionals in the industry voted on the winning products. It's very gratifying to know building operators, facility managers and design engineers chose nLiGHT as the top product in the lighting controls category. We are thrilled that nLiGHT is a valued solution for their lighting control needs."

First introduced in 2007, the nLiGHT system is a revolutionary digital architecture and networking technology that cost-effectively integrates time-based, daylight-based, sensor-based and manual lighting controls. Designed to function in an individual room or to be networked together across an entire facility or campus, the nLiGHT system is an easy-to-use and easy-to-install lighting control system. It significantly cuts energy consumption while enhancing user and occupant convenience. nLiGHT intelligence is also embedded in LED luminaires from Lithonia Lighting® - offering a complete and customizable lighting solution with integrated controls.

About Acuity Brands

Acuity Brands, Inc. is a North American market leader and one of the world's leading providers of lighting solutions for both indoor and outdoorapplications. With fiscal year 2011 net sales of $1.8 billion, Acuity Brands employs approximately 6,000 associates and is headquartered in Atlanta, Georgia with operations throughout North America, and in Europe and Asia. The company's lighting solutions are sold under various brands, including Lithonia Lighting®, Holophane®, Peerless®, Gotham®, Mark Architectural Lighting(TM), Winona® Lighting, Healthcare Lighting®, Hydrel®, American Electric Lighting®, Carandini®, Antique Street Lamps(TM), Tersen®, Sunoptics®, Sensor Switch®, Lighting Control & Design(TM), Synergy® Lighting Controls, Pathway Connectivity(TM), Dark to Light®, ROAM®, RELOC® Wiring Solutions, and Acculamp®.

More from Materials