Scientific Dust Collectors Announces Our New Automatic PreCoat Assembly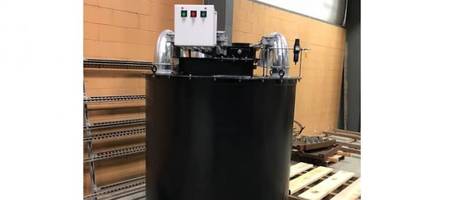 Scientific Dust Collectors Is Proud To Announce Our New Automatic PreCoat Assembly for Dust Collectors. In Dust Collection, 'depending upon the application', sometimes it is necessary to precoat the filter media. This is typically more the case with Baghouse collectors vs Cartridge collectors. Our new Automatic PreCoat Assmebly allows you to store your PreCoat material in a sealed container until needed.
For Reference: When using SIL-KLEER #17-S -- 25lb bag. The Precoat Assembly can accommodate nineteen (19) bags of precoat, and then automatically apply as needed. If your not sure if you need to precoat your Filter Media, our team of experts are ready to assist.
For more information contact SDC or visit our website:
Scientific Dust Collectors
4101 W. 126th Street
Alsip, IL 60803 USA
Phone: 708-597-7090
Fax: 708-597-0313
www.scientificdustcollectors.com
More from Software