Schenke Tool Company Adds New High Speed Machining Center for Increased Machining Capacity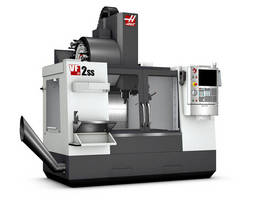 Schenke Tool Company, located in Paradise, Pa, is continually updating its capabilities to better service our customers. Our most recent addition to our shop is the Haas VF-2SS CNC High Speed Machining Center. The Super-Speed Vertical Machining Center has a heavy-duty yet compact design and is made in the USA. This powerful tool reduces cycle times with improved accuracy and has an ultra-fast side-mount tool changer and high-speed rapids on all axes.

Features 30" x 16" x 20" (762 x 406 x 508 mm) capacity, 30 hp (22.4 kW) vector drive and 12,000-rpm 40-Taper Spindle.

ABOUT US:

Schenke Tool Company has been manufacturing parts for nearly 60 years.
Our customers have relied on our extensive knowledge, precise machining and high quality control as we have led the way in part manufacturing and tooling.

We offer you unsurpassed services in:

o Abrasive Water jet Cutting

o CNC Turning

o CNC Milling

o Robotic Welding

We have been successful by combining advanced techniques, quality control and extensive knowledge, so that we can continue to offer you complete customer satisfaction. For more information please contact us by phone 1(888) 522-7086, email sales@schenketool.net or visit our website www.schenketool.com.


More from Test & Measurement