SCADA System for Remote Operations integrates software, RTUs.
Press Release Summary: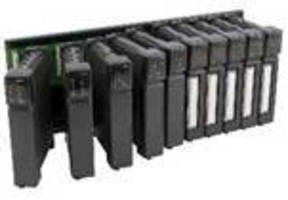 Foxboro® SCD2100 and SCD2200 remote terminal units (RTUs), intended for oil/gas and water/wastewater applications, work with InFusion(TM) SCADA v2.0 to provide complete supervisory control and data acquisition (SCADA) system. Software components let SCADA developers create reusable objects and templates as well as other functions necessary for building SCADA applications. System also stores program components in central repository for remote deployment to Windows®-based network devices.
---
Original Press Release:

InFusion SCADA 2.0 Offering from Invensys Delivers New Functionality, Flexibility and Security for Remote Operations



Comprehensive solution has RTUs for oil & gas, water & wastewater applications

PLANO, TEXAS - Invensys Operations Management, a global provider of technology systems, software solutions and consulting services to the process and manufacturing industries, today unveiled its InFusion(TM) SCADA 2.0 software system, with Foxboro® SCD2100 and SCD2200 remote terminal units for oil & gas and water & wastewater applications, delivering one of the most powerful, versatile and complete supervisory control and data acquisition (SCADA) systems.

SCADA systems technology is used to optimize real-time monitoring, data acquisition, communications and control for geographically distributed industrial operations, especially those in which data collection and transmission might be subject to unintended interruptions. The Invensys offering draws on the company's 40 plus years of SCADA heritage and includes some of the industry's most advanced integration, interface and control technology capabilities.

"Robust, reliable monitoring of remote operations can mean tremendous savings in reduced downtime, efficient maintenance and improved security. And cost-efficient configuration, integration and scalability translate into further savings," said Chris Smith, SCADA product manager, Invensys Operations Management. "The new SCADA system software and RTUs we are announcing today deliver unprecedented network SCADA monitoring and supervisory performance and maintainability for industry, along with simplified interaction and management for today's rapid-growth SCADA implementations."

The InFusion SCADA 2.0 package of software components enable SCADA developers to create reusable objects and templates, as well as manage HMI display properties, data quality, equipment maintenance tagging and other functions necessary for rapidly building powerful, easy-to-use SCADA applications. The system also stores program components in a central repository for remote deployment to Windows-based network devices. End user engineers can then draw on this repository to build future applications, which enforces standards, preserves applications knowledge and reduces the overall engineering effort. System managers can also propagate changes to multiple computers with a single mouse click, reducing travel and SCADA network troubleshooting costs. As a backup to customer's engineering teams, an InFusion SCADA Device Relationship Management software agent provides secure Invensys-based remote backup for any installed system, giving the owner more confidence that any alterations or performance issues can be monitored and quickly diagnosed by authorized Invensys expertise.

The new SCD2100 and SCD2200 remote terminal units (RTUs) provide an advanced, integrated operating environment for controlling and monitoring field operations and collecting real-time data for viewing via InFusion 2.0 screens or integration with process control or other enterprise applications. Both of the new RTUs support a wide range of input/output configurations and device integration, including support for the HART protocol. They also support pre-programming of ISaGRAF IEC-61131 and IEC 61499 compliant function blocks, which delivers faster processing and sequencing than conventional RTUs that interpret programming languages at run time. This provides for more field automation applications for improved unattended operations. Both RTUs also include function blocks certified for oil & gas industry calculations and are available with TCP/IP or wireless connectivity.

The SCD2200 RTU is a larger modular station for more complex applications, which may require central stations and redundancy, such as upstream oil and gas well monitoring, wet gas, oil and gas transportation facilities and pipelines and high-level well control. It is also suitable for large utility applications. The SCD2100 RTU is the more compact of the two RTUs and is especially suitable for very low-power operation on oil & gas, as well as water and wastewater. The low power SCD2100 unit is certified for explosive environments

The power and versatility provided by these new SCADA offerings will help managers gain greater flexibility in selecting strategies and teams to handle problems at remote sites. The advanced programming and interface components enable business optimization through integration with advanced applications that provide what-if scenarios, data consolidation for real-time or historical analysis and data integration enterprise operations, such as engineering, maintenance, finance, marketing and site management. It also provides a powerful industry-specific system solution with industry applications, such as the Wonderware Water & Wastewater Industry Pack, as well as with other Invensys automation products, including SimSci-Esscor simulation software, Foxboro distributed control systems, Triconex critical safety systems and Avantis enterprise asset management software.

InFusion SCADA 2.0 software components and the Foxboro SCD2100 and Foxboro SCD2200 will be available in January 2010. Representatives from Invensys Operations Management will display and demonstrate the new SCADA system capabilities during the company's OpsManage'09 Conference taking place in Anaheim, Calif., November 3 to 5, 2009. Please visit Pod 47 during the event or contact your local Invensys sales office or sales representative for more information. To learn more about OpsManage'09, visit opsmanage.wonderware.com.

About Invensys Operations Management

Invensys Operations Management, a division of Invensys, is a leading provider of automation and information technology, systems, software solutions, services and consulting to the global manufacturing and infrastructure industries. Headquartered in Plano, Texas, its solutions are used by more than 40,000 clients around the world in more than 200,000 plants and facilities.

Invensys Operations Management's offerings are delivered under several prominent industry brands, including Action Instruments, ArchestrA, Avantis, Barber-Colman, Chessell, Continental, Eurotherm, Foxboro, IMServ, InFusion, SimSci-Esscor, Triconex and Wonderware. The company's approximately 9,000 employees and its global partner ecosystem integrate these products and services to help clients collaborate across systems and enterprises in real time, extracting critical data to make faster, and better decisions and synchronize their operations from the plant floor to the executive offices, aligning production goals with business objectives. To learn more about Invensys Operations Management, visit iom.invensys.com.

Invensys plc (www.invensys.com) is headquartered in London and is listed on the London Stock Exchange (ISYS.L), with approximately 20,000 employees working in 50 countries.

Invensys, the Invensys logo, Action Instruments, ArchestrA, Avantis, Chessell, Continental, Energy DataVision, the EDV Energy DataVision logo, Eurotherm, Foxboro, I/A Series, IMServ, InFusion, SimSci-Esscor, Triconex and Wonderware are trademarks of Invensys plc, its subsidiaries or affiliates. Barber-Colman is a trademark of TAC, LLC and used under license from TAC, LLC. All other brands and product names may be trademarks of their respective owners.