Safety Switches have key-operated lock.
Press Release Summary: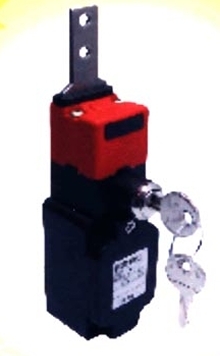 Plastic-body FP and metal-body FD interlock switches allow access only to authorized personnel. Key locks actuation key in place and closes switch contacts. Door and safety switch contacts can only be closed when key is inserted into switch and turned 180 deg. Switch head independently rotates 360 deg in 90 deg increments. Switches have IP66 protection rating and conform to OSHA 1910 lockout target requirements.
---
Original Press Release:
Safety Switches with Key Operated Lock For Added Safety

PIZZATO ELETTRICA now offers their FP plastic body and FD metal body interlock safety switches with an additional key operated lock for added safety.

The new switches are designed specifically for applications where only authorized personnel are allowed access. The key will lock the actuation key in place as well as close the switch contacts. The door and safety switch contacts can only be closed when the key is inserted into the switch and turned 180 degrees. As with their other products the switch head can be independently rotated 360 degrees in 90 degree increments to allow for various mounting options. The new locking switches offer several different contact styles, has a protection rating of IP 66 and conform to OSHA 1910 lockout target requirements.

NORSTAT, Inc. 300 Roundhill Dr. Rockaway, NJ. 07866
Tel: 973-586-2500 Fax: 973-586-1590
Related