Rust Preventative Fluid suits welding applications.
Press Release Summary: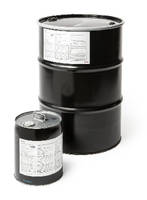 Suitable for welding applications in heavy fabrication, automotive, steel storage, and agriculture industries, RP6™ Weldable Rust Preventative Fluid provides up to 6 months of indoor corrosion protection by preventing rust on ferrous metals, while not adversely impacting welding process. Oil-based fluid can be dipped, sprayed, or brushed onto ferrous metals. After applying RP6, there is no need to grind, shot blast, or chemically clean joint prior to welding.
---
Original Press Release:

Lincoln Electric Introduces RP6(TM) Weldable Rust Preventative Fluid



Cleveland – Lincoln Electric's RP6™ Weldable Rust Preventative Fluid, a new, innovative oil-based fluid, provides up to six months of indoor corrosion protection by preventing rust on ferrous metals, while not adversely impacting the welding process.



RP6 is an ideal solution for welding applications in heavy fabrication, automotive, steel storage and agriculture – any welding application where raw materials may be subject to corrosion prior to welding.



The weldability of RP6 has been verified through rigorous third-party testing. Coated metal samples were welded, scored and X-rayed. The analysis determined that the use of RP6 did not result in any contributable instances of welding-related defects. Metals treated with RP6 require minimal cleaning prior to welding.



The chemical makeup of RP6 results in increased productivity, as well as time and cost savings. After applying RP6, there is no need to grind, shot blast or chemically clean the joint prior to welding. In addition, the thin film coating of RP6 requires less product applied per square foot when compared with competing products.



Ready-to-use, RP6 can be dipped, sprayed or brushed onto ferrous metals. Lincoln Electric offers RP6 in 55-gallon drums and 5-gallon pails.



For more information on Lincoln Electric's RP6 Weldable Rust Preventive Fluid, view bulletin E14.901.1 on www.lincolnelectric.com.



Lincoln Electric is the world leader in the design, development and manufacture of arc welding products, robotic arc welding systems, plasma and oxy-fuel cutting equipment and has a leading global position in the brazing and soldering alloys market. Headquartered in Cleveland, Ohio, Lincoln has 48 manufacturing locations, including operations and joint ventures in 19 countries and a worldwide network of distributors and sales offices covering more than 160 countries. For more information about Lincoln Electric and its products and services, visit the Company's website at http://www.lincolnelectric.com.



Media Contacts:

Greg Coleman – greg_coleman@lincolnelectric.com  or 216.383.2462

More from Packaging Products & Equipment