rue21 selects Manthan's Customer Data Platform and Analytics Suite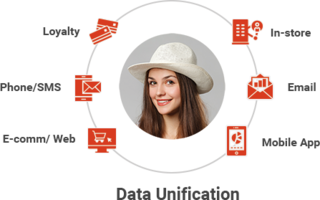 Specialty apparel and accessories retailer will use Manthan's Customer Data Platform and Analytics Solutions to drive customer-centric marketing and merchandising strategies
New Delhi, 05 October 2018 -- Manthan, a leading provider of Cloud Analytics and Artificial Intelligence solutions today announced that rue21, a US-based fast fashion retailer, has selected Manthan's cloud-based solutions for Customer Data Platform, Customer Analytics and Enterprise Retail Analytics, to expand their mission of becoming a customer-centric business. rue21 currently operates 752 stores in 45 states across US . 
Dr. Mark Chrystal, Chief Analytics Officer at rue21 said, "The investment in Manthan's analytics is another important move towards becoming a high-performance business. We went through an extensive competitive RFP process to evaluate the right partner for analytics, before selecting Manthan. Manthan's modern cloud analytics platform, superior solution engineering, and strong experience in the retail and consumer domains played a key role in our decision."
Data-driven decisions and advanced analytics are key capabilities that will drive rue21's ability to deeply understand customer segments, personalize marketing communications and drive engagement and loyalty. Manthan's Customer Data Platform and Advanced Customer Analytics will power these marketing use cases and objectives.
The Retail Analytics solution will optimize rue21's business performance across core retail merchandising and operations areas like assortment, pricing, promotions, allocation, replenishment, ordering, fulfillment and store operations.
Sivakumar Hariharaiyer, SVP and Head of Manthan Americas said, "We're pleased to have rue21 join our wide base of retail and consumer clients who are focused on transforming their business with advanced analytics and AI. These are key capabilities businesses need to stay relevant in today's digitally connected world."
About Manthan
Manthan is a leading cloud analytics company pioneering applications for consumer-facing businesses. Manthan excels in the application of decision sciences and AI; its suite of products has been recognized for enabling the shortest path to profit. Manthan's products use machine intelligence to process decision contexts and respond automatically with actions. Headquartered in Bangalore with offices in Santa Clara, London, Dubai, Mexico City, Singapore and Manila, Manthan's footprint spans 22 countries. For more information, please visit https://www.manthan.com
About rue21
rue21, a leading teen specialty retailer, believes that fashion plays an important role in the journey to self-discovery. Choose a style, make it your own. You're an individual, and you need fresh, feel-good pieces that let you totally own it. That's why the retailer works to make the latest trends affordable and available to anyone. Its mission is to make fashion everyone's playground. Headquartered just north of Pittsburgh, Pennsylvania, rue21 currently operates 752 stores in 45 states in shopping malls, outlets and strip centers, and on its website. For more information, visit www.rue21.com. The freedom to be you is rue!
For More Information
Amit Jain
+91 9886062866
Vikram Murdeshwar
+91 9731310438
More from Optics & Photonics