RFID-Tagged Solar Panels Empower Climate Change Limitation in India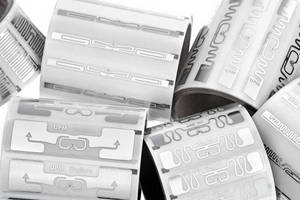 (UPM RFID, Tampere) - Indian industrial solution provider Switzer Instrument Limited is introducing an RFID solution that uses high-performance UPM DogBone(TM) UHF inlays with the NXP U-Code chip to identify solar panels. The RFID implementation enforces standards stipulated by the Indian government. According to the mandatory requirements of the Ministry of New and Renewable Energy (MNRE), each solar cell and photovoltaic (PV) module has to be RFID-tagged with information including manufacturer data, country of origin, serial and model numbers, IEC certificates and other relevant information regarding ISO 9000.

UPM DogBone(TM) UHF RFID inlays are known for highly reliable performance in demanding conditions. They are laminated inside the panels during the manufacturing process or attached by a distribution company to the underside of panels using special 3M tape able to withstand an ambient temperature of 90°C.

The development of solar energy technology in India is part of the National Action Plan on climate change which is identified as a national mission - the Jawaharlal Nehru National Solar Mission (JNNSM) - and approved by the government. The mission aims to penetrate solar technology in order to contribute to India's long-term energy security as well as the country's ecological security. JNNSM also aims to establish India as a global leader in the field and to produce 20,000 MW of solar energy by 2022.

Switzer implemented the solution in December 2011 for Japan-based company Solar Frontier India operations in Andhra Pradesh, Anantapur District. Solar Frontier is the world's largest CIGS (copper indium gallium selenide) manufacturer.

RFID tag usage will increase over the years as it has been made mandatory by the Indian government under JNNSM. The number of RFID inlays used for solar panels in the entire Indian market is expected to be around 10-20 million tags in 2012-13.

"We needed a reliable, robust and inexpensive UHF tag to meet the requirements of JNNSM for the Indian Solar Industry. After extensively testing tags from different manufacturers, we found the UPM DogBone(TM) to be the most consistent performer using CSL hardware for this vertical. We also had excellent support from the UPM RFID R&D team, which sealed the deal as we are seriously striving to be the market leader in this segment - having a strong and reliable partner like UPM RFID is a move in the right direction," says Tirthankar Kshetrimayum, Deputy General Manager (RFID Marketing), Switzer Instrument Limited.

"In this demanding application, we believe that no other RFID inlay can outperform the UPM DogBone(TM). Climate change is affecting the world on a global scale, and we are glad that UPM RFID is given this chance to play a part in environmental protection in India," says Edward Lu, Sales and Marketing Director, APAC, UPM RFID.

For further information, please contact:

Mr Edward Lu, Sales and Marketing Director, APAC, UPM RFID, tel. +65 9173 0884

Mr Ketan Kolge, Sales Manager, India, UPM RFID, tel. +91 996 759 7305

Mr Tirthankar Kshetrimayum, Deputy General Manager (RFID Marketing), Switzer Instrument Limited, tel. +91 95 9151 3992 / 95 9730 7090

About UPM RFID

UPM RFID, part of UPM's Engineered Materials business group, is the world's number one producer of HF, NFC and UHF radio frequency identification (RFID) tags and inlays. UPM RFID has a global service network consisting of factories in China and in the United States and a broad network of sales offices worldwide. The UPM Group employs around 24,000 people and it has production plants in 16 countries. UPM's annual sales exceed EUR 10 billion. UPM's shares are listed on the Helsinki Stock Exchange. On December 2011 UPM reached an agreement with SMARTRAC N.V. whereby UPM will sell its RFID business to SMARTRAC. The deal is expected to be closed during the Q1/2012. Further information is available at www.upmrfid.com.

About Switzer Instrument

Switzer is the leading manufacturer of process control instruments in India, with R&D and manufacturing based in Chennai. Our products are used in every continuous process industry in India and globally for the measurement and control of process parameters. Since its inception in 1976, Switzer has grown into an established leader in the process control marketplace, offering a wide range of products for the measurement and control of temperature, pressure, level and flow. In 2007, Switzer launched a new division to provide RFID hardware/solutions. As a complete end-to-end solution provider, this venture will address all the identifying, tracking, tracing and controlling needs of businesses such as manufacturing, logistics, automotive and energy. Switzer has been honoured to work with prestigious clients including ABB, L&T, BHEL and ITC INFOTECH for RFID solutions. Further information is available at www.switzerinstrument.com.