RFID Tag is suited for identifying/tracking library books.
Press Release Summary: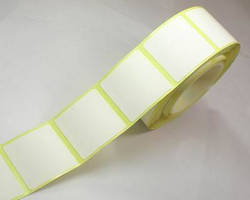 RFID Library tag is designed for tracking book inventory in RFID Library System. Capable of 10 yr data lifespan, HF smart label tag features memory that can be customized in 1 or 4 Kb to record library book information such as title, type, author, specific remarks, and borrowing records. It enables checked-in and checked-out security in RFID library system, can be integrated with protected Electronic Article Surveillance, and is rewritable.
---
Original Press Release:

DAILY RFID Unveiled a Low-Cost Library Tag for RFID Library System



To improve customer service and speed up the checkout process, more and more libraries are beginning to build a RFID Library System and manage inventory by inserting RFID chips on all of their books. DAILY RFID has developed a new HF smart label for tracking book inventory in RFID Library System, with price at under 0.32 USD.

This RFID Library tag can be used for identification in book circulation. With a guaranteed more than 10-year data lifespan, this smart label is a ideal RFID library tag which offers long-term data integrity. And its memory can be customized in 1K or 4K to record informations of library books such as its title, type, author, specific remarks and borrowing records.

Besides,the RFID labels can facilitate checked-in and checked-out security in RFID library system. This HF smart label can be integrated with a protected EAS(Electronic Article Surveillance) functionality. And the new tag can be printed with custom logos, and is fully rewriteable to allow compliance with a future ISO tag data standard.

By adding a RFID smart label to each book, each library item has its unique identifiers. Because each RFID label is encoded with a unique ID code that conforms to a data model called the "Generic Set of Requirements RFID for public libraries".

Please visit www.rfid-in-china.com/products_686_1.html for more infomation about RFID smart label for library system.

About DAILY RFID CO.,LIMITED

DAILY RFID CO.,LIMITED (www.rfid-in-china.com), which belongs to PAN Group Co., ltd, is the leading company focusing on the research and development of EPC & RFID technology in China.

DAILY RFID specialize in producing arguably the world's most extensive line of RFID Tag,RFID Label,Smart Card and RFID Reader, which are suitable for any vertical markets, and have obtained the National Integrated Circuit Card Register Certificate, IC Card Manufacture License and ISO9001 Quality Management System Certification. Also, we own a factory covering an area of 26,000 square meters.

DAILY's products are designed and manufactured with recognized industry standards relevant to RFID and its markets but most notably for use in the demanding environments to recognize and understand your business's RFID needs. We are commited to providing "Innovative Technology", " Superior, Cost-efficient Product" and " Professional, Efficient Customer Services".

More from Fasteners & Hardware